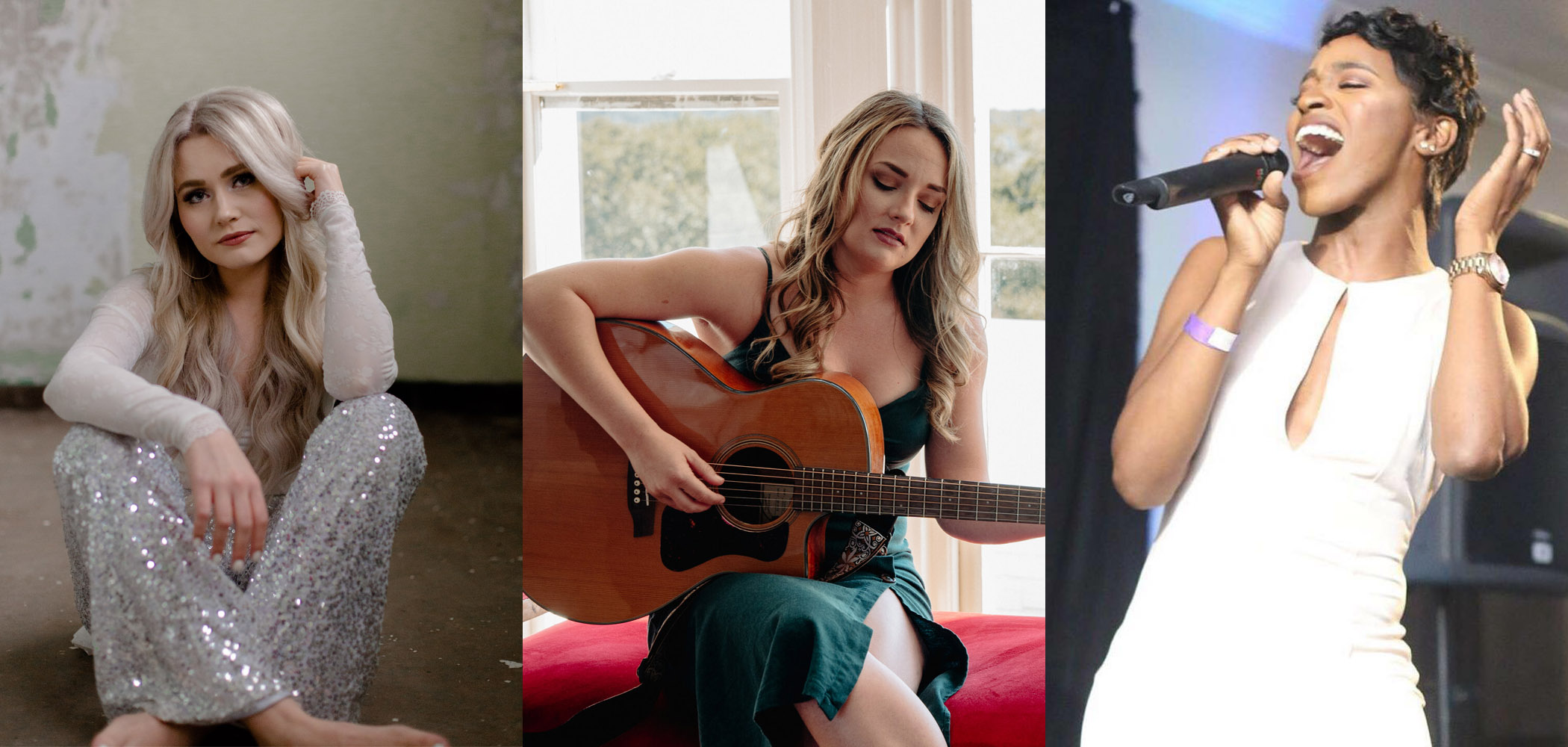 Women Who Rock- POSTPONED


Featuring Lauren Hall, Emily Curtis, LaFaye
Saturday, October 23rd • Doors 6:00pm • Show 7:00pm
All ages
No outside food or drinks
Bring your own chair and blanket
Food trucks, beer, wine and Firefly cocktails will be available for purchase
Show is rain or shine, tickets are non-refundable
Lauren Hall
Country artist & songwriter, Lauren Hall, delivers a sound that is all her own stemming from her low country roots, organic edge & a touch of tradition. This Charleston born native spent her early teen years playing anywhere & everywhere around the Carolina's whether it be local bars, her own headlining shows or opening for national artists. Now at 24 she has grown a dedicated fanbase playing 60-80 shows yearly. Hall has played shows with acts such as Travis Tritt, Tracy Lawrence, Gary Allan, David Nail, Maddie & Tae, Lauren Alaina, Chris Janson, Tyler Farr, Scotty McCreery, Carly Pearce, Mitchell Tenpenny & others. Hall has been named "Best Female Vocalist" two years in a row in the Charleston City Paper as well as "Country/Americana Artist of the Year" in 2020. Hall's recent singles have held spots on many of Spotify's editorial playlists and as a result she has gained a good base of listeners. The second release off of Hall's upcoming EP, Gone, also had radio success on Charleston's biggest stations, one being 92.5 Kickin Country, who added the single in rotation with some of today's hottest mainstream acts reaching a large audience of listeners daily. Hall's EP was recorded in Nashville & features songs co-written & produced by Curb Records songwriter, Phillip Lammonds, who has collaborated with artists such as Lee Brice, Blake Shelton, Kip Moore, and others. The EP was also produced by Dan Frizsell, most recently known for producing "Rumor" by Lee Brice.
Emily Curtis
"Emily Curtis is a soulful pop singer-songwriter with a southern flare. The Charleston-born and raised artist began making waves with her guitar and smooth vocals in her local music scene in 2015 and has since gained national attention with her own music. With her latest single "Sandcastles" premiering in American Songwriter Magazine, and signing tracks to global sync licensing catalogues, Koze Music and Kimura, she is steadily gaining traction in the songwriting world. No stranger to the stage, Curtis has performed everywhere from local bars, to amphitheaters, to radio, to showcases in the Costa Rican jungle, with show credits including national acts such as Parmalee, Sister Hazel and hometown favorites Hootie & The Blowfish. Collaboration has been the backbone of her career. Some of her most recent producers, songwriters, and personal mentors include Micah Nichols (touring guitar player for NEEDTOBREATHE, cowriting credit with Johhnnyswim), as well as sync writer/producers Sam "Heights" Garay and Adam McInnis, and producer/songwriter Mario Marchetti (credits include JoJo, Demi Lovato, Ryan Tedder). Her passion for building community and empowering women led to the co-founding of "Sisters In Song", a diverse community dedicated to bringing Charleston women together to educate, empower, and inspire women in all areas of the music industry. At the end of the day, Emily Curtis is "more than music", hoping to connect with people from all over the world leading them to a place of wholeness and belonging feeling empowered to "Leave a Mark" using the unique gifts and strengths that each person possesses."
LaFaye
This Atlanta Bred artist who recently relocated from Savannah to Charleston, brings her infectious high-powered presence and unmatched vibe to the Charleston music scene with the intent of showcasing the genre of Rock-Soul. Her undeniable ability to capture and entertain takes over as she draws audiences into her world with every memorable performance. Before starting her own band, LaFaye served in the United States Army, where she gained a true love for the sound of Rock-n-Roll. Her heart for serving her country through music, serving the people & traveling to perform to uplift spirits of families as they mourned loved ones is a passion & love that she carries with her even still today in her own shows. LaFaye released her first single, "Flaws & All" in 2020. It was received with great reviews and has become a crowd favorite. While still covering some classic hits from the 70s until now, she has been hard at work in her own craft, as she prepares to release more music in 2022.