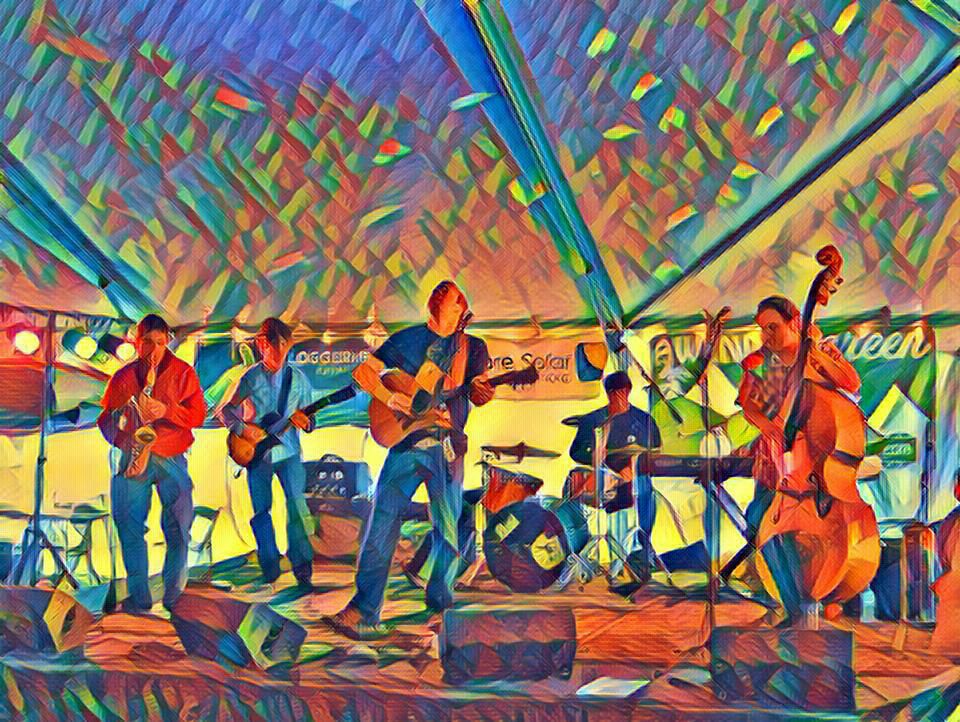 The Red Dog Ramblers
The Red Dog Ramblers have been performing in Charleston area clubs for almost twenty years, playing an eclectic range of music styles including rock, reggae, Americana, funk, and whatever else they feel like.

The Red Dog Ramblers are:
Derek Cribb on lead vocals and acoustic and electric guitar.
Ben Edwards on upright and electric bass & backing vocals.
Kevin Austin on drums and cowbell.
Jeff Davis on electric guitar.
Dave Murphy on Hammond organ and piano.