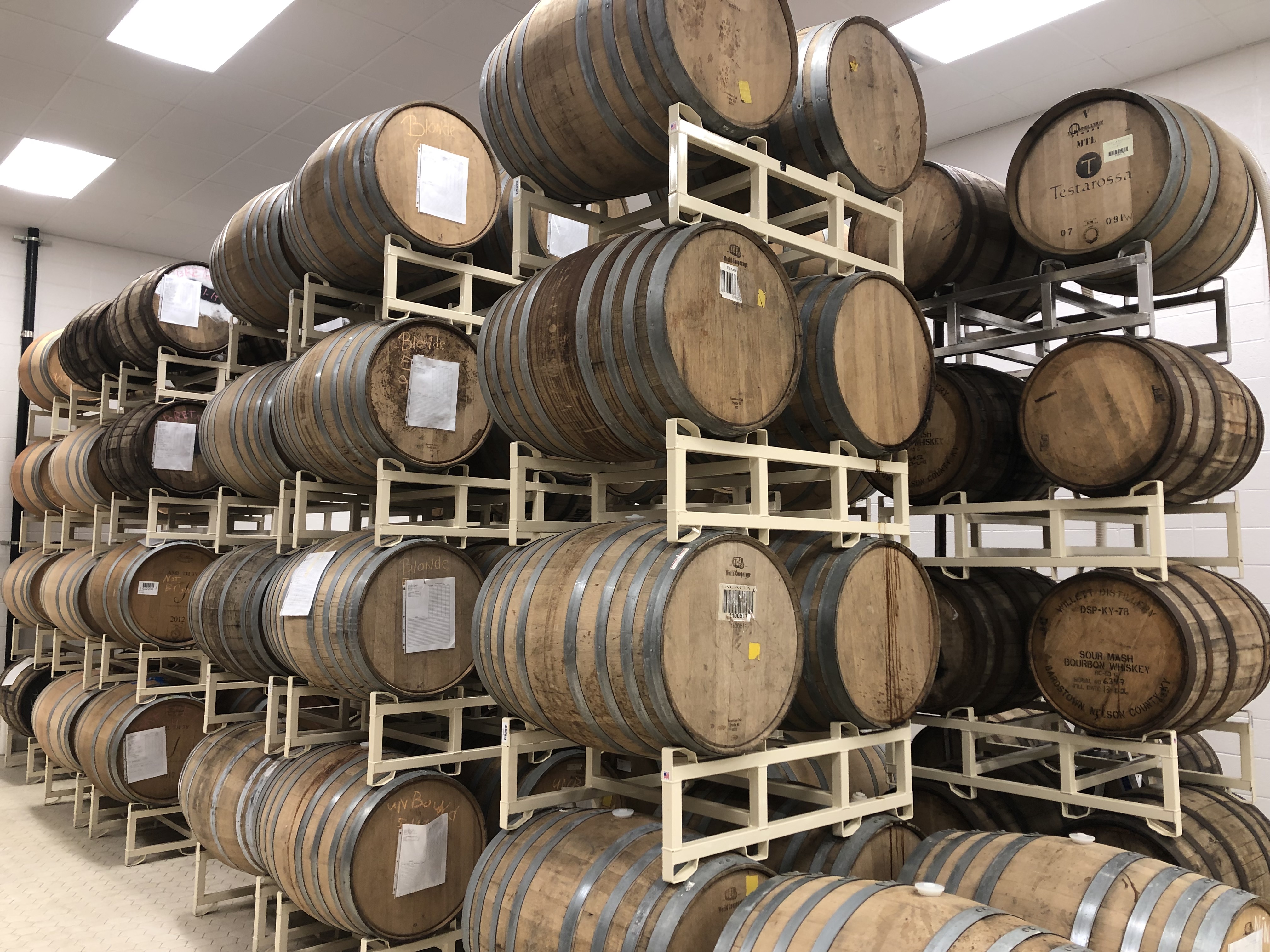 Charleston Beer Week / Edmund's Oast Brewing Co.: Pulling Nails with Brandon Plyler (Session 2)
Sun, Sep 8, 2019 from 4pm - 5:30pm
Join EOBC's most storied and illustrious staff member, Advanced Cicerone® Brandon Plyler for a private tour through the world of "Sour Town," the affectionate name of our wild ale barrel-aging program!
We're going to fill 6 kegs, each containing still liquid from one of six hand-selected oak barrels from Sour Town. We're talking about six single expressions - different ex-spirit or ex-wine barrels, different aging times, different bugs, and different base beers. Brandon will taste attendees through each beer individually, explaining the sources of their unique characteristics.
After that, it's your turn! Attendees will be challenged to a free-for-all blending session. We may have recommendations, but ultimately it's up to you to come up with your own master blend from these six expressions.
There's no way to package this beer to take home, and it's a rare treat to be able to try raw, straight-from-the-barrel examples of wild beers like this.

We may also throw a House Blend of the six barrels on tap in the taproom for pay-as-you-go consumption!

All attendees to Pulling Nails will receive an exclusive commemorative glass to use for the event and to take home with them as part of their ticket purchase. These glasses WILL NOT BE AVAILABLE outside of this event!

Space is extremely limited!