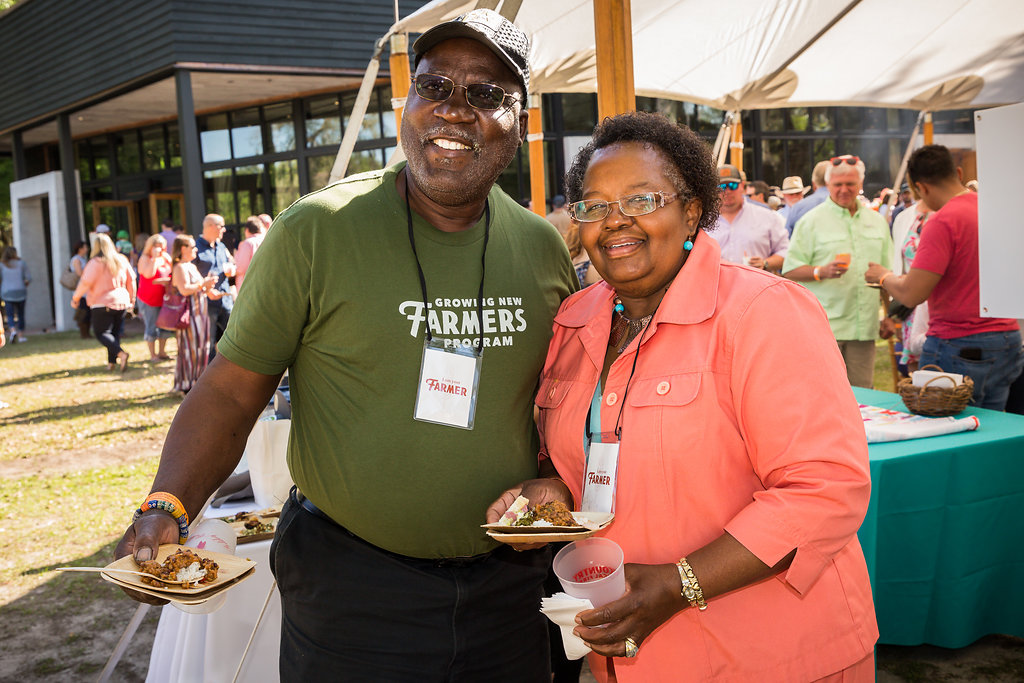 POSTPONED: 13th annual Chef's Potluck
Sun, Apr 26, 2020 from 4pm - 7pm (Eastern)
Due to the ongoing COVID-19 crisis and the recommendations made by DHEC and government agencies, we have made the tough decision to postpone our Chef's Potluck event.
To support our shifted focus to support all of our local businesses and advocate on their behalf right now at all government levels, we ask ticket holders to consider allowing your purchase to serve as a donation towards our efforts. However, we will swiftly provide refunds for those who request one by emailing Jordan@Lowcountrylocalfirst.org.
Consider making a donation to our organizatino in lieu of attending the event. Your support is imperative as the business community needs us now more than ever.
It is our great hope that we can find a way to pivot the event later in the year to one that celebrates the strength of our community for pulling through such an awful time. We are fully aware that many participants in this event have closed their doors to business for the time being, and others are scrambling to find creative ways to keep employees on as long as possible or to at least cover health insurance needs. The Lowcountry Local First staff and board are working around the clock to communicate out resources, best practices and shared ideas to our member businesses — while diligently encouraging the community to do everything in their power to support them with their dollars and energy. Please visit buylocalchs.com to find ways you can support more than 100 of our local-independent businesses right now, and follow us on Instagram at @lowcountrylocal for more ways to help.
———-
One of the most popular fundraising events of the year, the 13th Annual Chef's Potluck takes place at beautiful Middleton Place. More than 15 participating local chefs will be paired with dozens of local farmers, fishermen and ranchers to bring attendees the freshest, local ingredients the Lowcountry has to offer!
Proceeds from this event benefit Lowcountry Local First's Good Farming Initiative. Our Good Farming initiative supports sustainable agriculture and is designed to grow and connect our local food system by training new farmers, supporting existing farm businesses and educating consumers.
Tickets are all inclusive. Enjoy live music, local libations, tastings from each chef, and some of the most beautiful views at America's oldest landscaped gardens at Middleton Place.
COVID-19 UPDATE: We are moving forward with plans for our 13th annual Chef's Potluck, celebrating the local farmers, fishers and chefs who are committed to providing delicious local food to our community. We are diligently watching the recommendations by the CDC and will notify you of any decisions to cancel or postpone the event. A decision will be made by Monday, April 13. In the event of a cancelation or postponement, we will provide a full refund of tickets upon request, or you may choose to consider your ticket purchase as a donation that allows us to support these businesses throughout the year. Thank you for your patience and understanding!
2020 Participating Chefs include:
Baker & Brewer
Callie's Hot Little Biscuit
Cru Café and Catering
Dockery's
EVO
FIG
Gelati Moto
Indaco
Macintosh
Magnolias
Middleton Place Restaurant
Poogan's Porch
Slightly North of Broad
Ted's Butcherblock
The Darling
The Glass Onion
The Grocery
The Harbinger
The Obstinate Daughter
The Ordinary
2020 farmers and purveyors will be announced in early 2020.
2019 Chef's Potluck farmers and purveyors included:
Abundant Seafood
Charleston Artisan Cheesehouse
Cordray Farms
Fili-West Farms
Geechie Boy Mill
Hickory Bluff Berry Farm
Jeremiah Farm & Goat Dairy
Joseph Fields
Keegan-Filion Farm
Limehouse Produce
Lowcountry Creamery
Lowland Farms
Murray Heirlooms
Rooting Down Farms
Spade and Clover Gardens
Taylor Adams Farm
Vertical Roots

2020 Beverage Providers include:
Grassroots Wine
High Wire Distilling
Holy City Brewing
Tradesman Brewing Co

Live Music: TBA
This event is rain or shine and tickets are non-refundable. Professional photographers and / or videographers will be on-site documenting the event for Lowcountry Local First. By entering the event premises on April 26, 2020, you grant Lowcountry Local First permission to use your likeness in a photograph, video, or other digital media captured at the event in future publications and / or promotional materials.
For more information, visit LowcountryLocalFirst.org. Become a member of Lowcountry Local First.