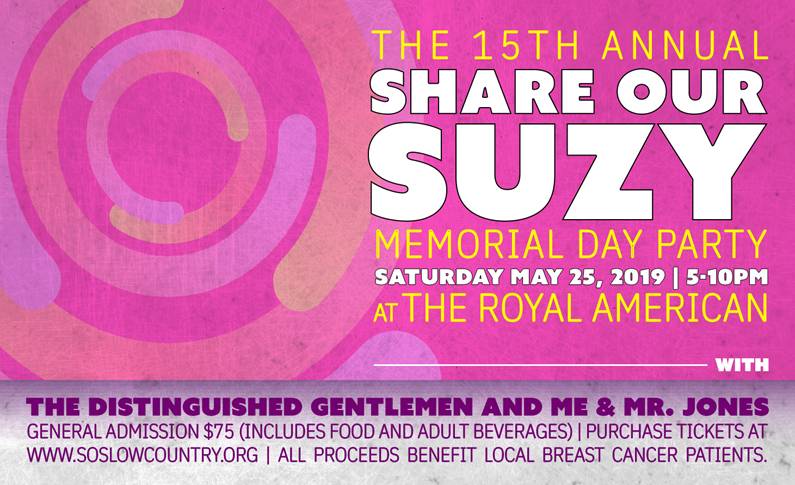 SOS Lowcountry Presents
The 15th Annual Memorial Day Party


Featuring The Distinguished Gentlemen and Me & Mr. Jones!

SOS Lowcountry is a charitable organization dedicated to providing assistance with every day needs to patients undergoing breast cancer treatment. Our organization is 100% volunteer which allows us to use nearly all of the proceeds to help local patients in the Lowcountry with things not covered by insurance.