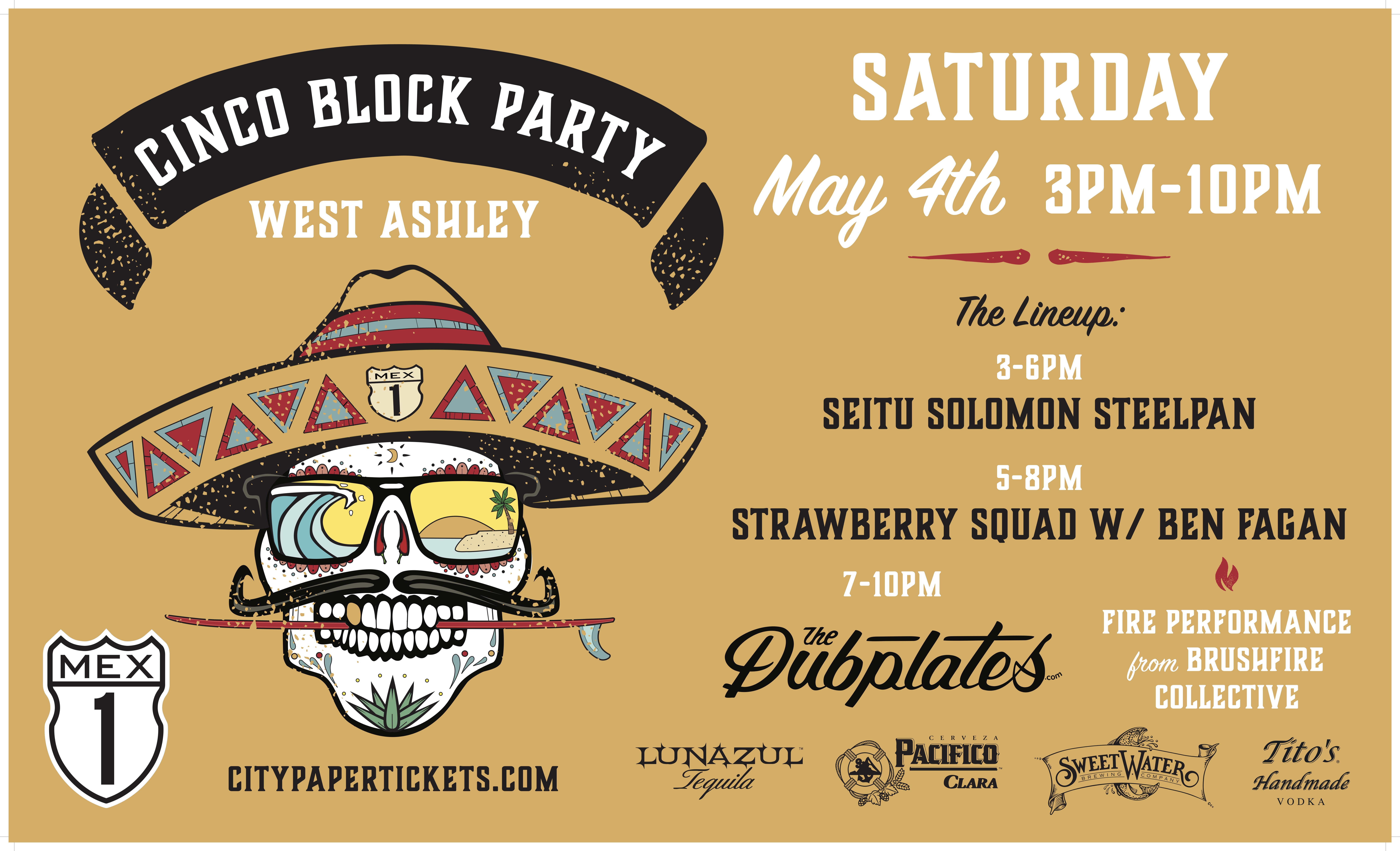 Cinco De Mayo block party at Mex 1 West Ashley
On Saturday, May 4, Mex 1 Coastal Cantina in West Ashley is throwing its 7th annual Cinco De Mex1 block party! Doors open at 3 p.m. with performances and live music from renowned bands including Strawberry Squad with Ben Fagan and The Dubplates. Indoor and outdoor bars with drink specials, food stations and incredible performances from flamethrowers, Brazilian Martial Arts groups, axe throwing and samba dancers will make this an event you won't want to miss. Tickets are $15 in advance and $20 at the door. Under 21 is just $5 and kids under 12 are free! Vending on site will be Nectar Sunglasses, Carolina Surf Brand and Apis Mercantile day of!
Park West and Sullivan's Island Mex1 locations will celebrate Cinco Weekend with live music and drink specials all weekend! Check out the Mex1 Facebook page for all of the details.
Performances By
Local Capoeira group (a form of Brazilian Martial Arts)
Maculele (an Afro-Brazilian Dance played with sticks and machetes)
Samba dancing and a large drum circle
Brushfire Collective (flamethrowers)
Music Line Up
3:00 - 6:00pm Seitu Solomon Steelpan Main Stage
5:00 - 8:00pm Strawberry Squad with Ben Fagan Mex1 Roof
7:00 - 10:00pm The Dubplates Main Stage
Parking
We encourage you to park next door at Rogue Motion/the old Ryan's or take any other form of transportation like Uber, Lyft, bike … or drop in on a donkey. Just get here.
Check out our recap videos for Charleston's Biggest Cinco De Mayo Party!