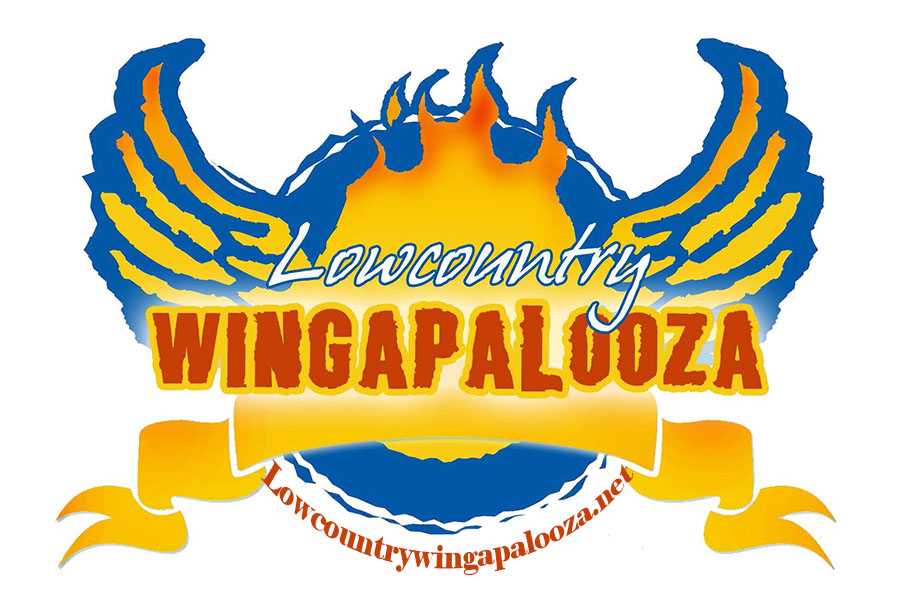 Lowcountry Wingapalooza 2019
www.lowcountrywingapalooza.net
Twitter: @Lowcountrywinga
Instagram: @LCWinga
Facebook: LCwingapalooza
Wingapalooza brings together some of Charleston's best wing restaurants in one place where event attendees can sample and vote for their favorite wings in the Lowcountry. This year's event will once again take place in one of Charleston's coolest venues, The Visitor Center Bus Shed at 375 Meeting Street in the heart of Downtown. Tickets include entrance into the event, a sampling of every wing restaurant and the ability to vote for your favorite. Drinks and alcoholic beverages will be available and are sold separately. Music will be provided by Bootless. In addition to our People's Choice award, a panel of culinary experts will sample and judge our competitors for other categories and awards.

Wingapalooza is an annual fundraiser benefiting Eagle Harbor Ranch, a place of refuge and shelter for boys ages four to 21 who have been orphaned, neglected, abused, or abandoned. Our desire is that these children who come to us are given strength and encouragement to rise above their past and succeed in the promising futures we hope for them. This is where you can play a part! By attending our 7th annual Wingapalooza, you are showing your support for Eagle Harbor Ranch and the children who benefit from this awesome organization.

Pack your tastebuds. They're going on a trip.
Participating Restaurants:
Burton's Grill
Bitsnbytes
Smoke BBQ
Wing Stop
Dog and Duck Family Pubs
Outback Steakhouse
Charleston Beer Works
Two Key Tavern
JohnKing Grill and Bar