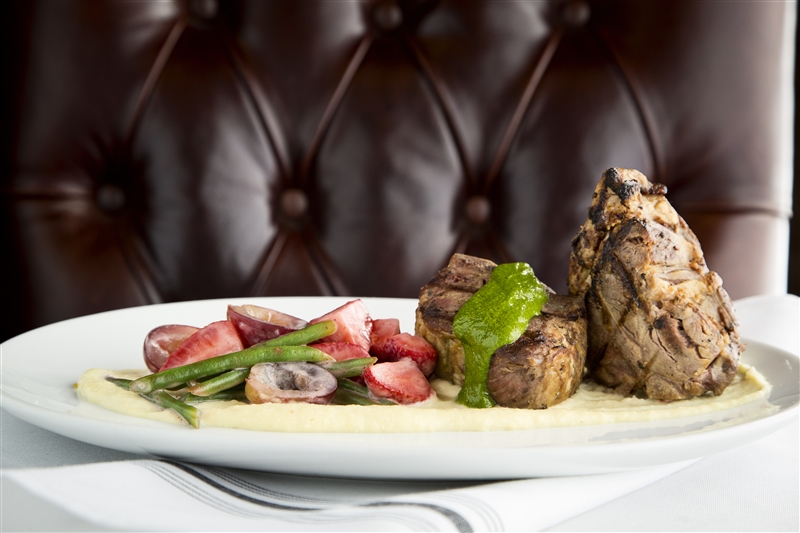 Benefit Dinner for The American Heart Association


Hosted by Holy City Hospitality
Wed, Aug 30, 2017 at 5:30pm
Holy City Hospitality Restaurants to Host Dinner with All Proceeds Benefiting the American Heart Association
Holy City Hospitality restaurants are pleased to announce a special dinner with 100 percent of the proceeds benefiting the American Heart Association, the nation's oldest and largest voluntary organization dedicated to fighting heart disease and stroke.
Taking place on Wednesday, Aug 30, guests will enjoy passed hors d'oeuvres at The Victor Social Club starting at 5:30 p.m., followed by a five course dinner at Michael's on the Alley led by Executive Chef Michael Greene. Partnering with US Foods, the event will feature signature cuisine from each of our Hutson Alley chefs accompanied with perfectly paired wines. Certified Specialist of Wine and Sommelier Erica Taylor from Kobrand Wine & Spirits will be onsite to discuss the menu's wine pairings.
"We're delighted to host what will be a memorable experience benefiting the American Heart Association, highlighted by our brightest and most innovative chefs," shares Marty Wall. "Each ticket sold to this dinner will be a step towards cardiovascular research and education, and we look forward to assisting them in their efforts."
Passed Hors D'oeuvres at The Victor Social Club by Chefs Dalton Fischer and Josh Quigley:
Salmon canapé, baked stuffed oysters, lime candied king crab and sweet panko brittle
Dinner at Michael's on the Alley includes:
1st course from Virginia's on King by Executive Chef Shane Whiddon
Smoked Scallops with pickled scuppernongs, preserved lemon, jalapeño, toasted benne seeds
Wine pairing: Don Oligario, Albariño, Rias Biaxis, Spain 2015
2nd course from Coast Bar and Grill by Executive Chef David Pell
Pan Seared Golden Tilefish with roasted yukon gold potatoes with garlic, roasted oyster mushrooms, pea purée and bacon vinaigrette.
Wine pairing: Tenuta Cabreo "La Pietra", Chardonnay, Tuscany, Italy 2013
3rd course from 39 Rue de Jean by Chef De Cuisine Justin Rambo
Pan Roasted Duck Breast with foie gras Parisian gnocchi, mache and truffle duck jus
Wine pairing: Michele Chiarlo "Il Principe" Langhe, Nebbiolo, Piedmont, Italy 2014
4th course from Michael's on the Alley by Executive Chef Michael Greene
Grilled Meyer Ranch Beef Tenderloin with crispy bleu cheese brussels sprouts, chile roasted delicata squash purée, port reduction
Wine pairing: Agricola Punica "Montessu", Carignano, Sardinia, Italy 2015
5th course from Vincent Chicco's By Executive Chef Michael Greene
Stracciatella Tortoni with chocolate, toasted almonds, espresso fudge sauce
Wine pairing: Fonseca bin 27 port NV
The American Heart Association will hold its annual Lowcountry Heart Walk on Saturday, September 30th at Riverfront Park in North Charleston. Join us at Michael's on The Alley on August 30th, at 5:30pm, for a collaborative charity wine dinner benefitting the organization. This year's Heart Walk Chair, Michael Bennett of Bennett Hospitality and Holy City Hospitality is encouraging the community to get involved. "This year, we are honored to support the American Heart Association's fight to end heart disease and stroke in our community," says Bennett. "Our hope is that the Lowcountry Heart Walk will jump start a culture of healthy living among participants and increase passion for supporting the lifesaving work of the American Heart Association."