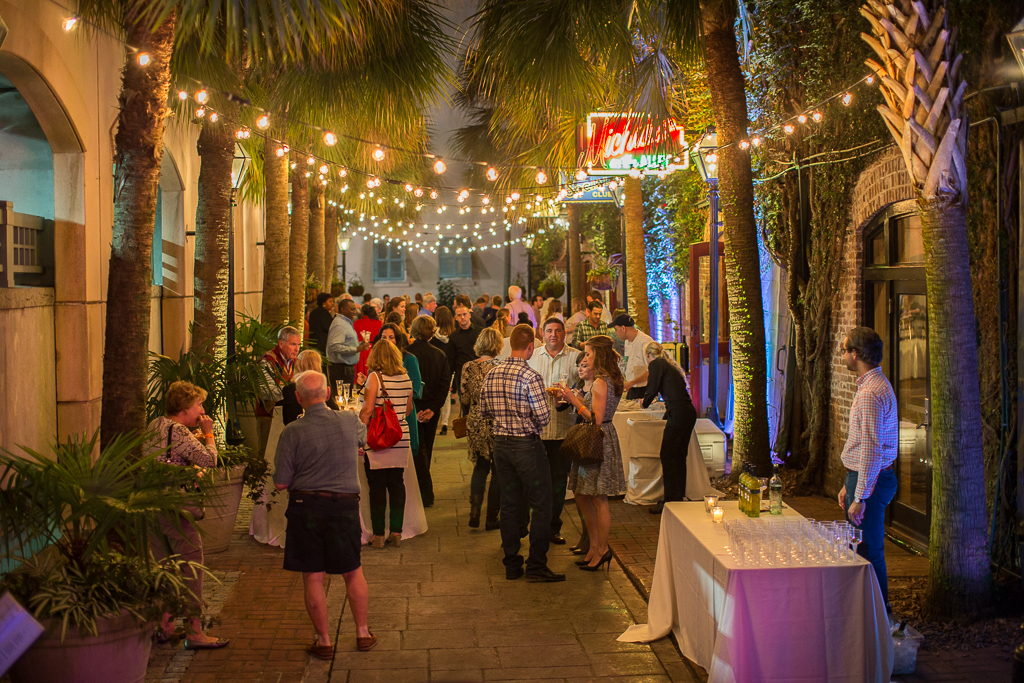 Taste of Hutson Alley - Summer 2017
Summer is here and so is Taste of Hutson Alley! Cool off on Thursday, July 27th, as we celebrate a taste of everything Hutson Alley has to offer. You will be greeted at the John Street entrance to Hutson Alley with a champagne toast. As you make your way down the alley, you will be wined and dined with small plates and chef-attended stations from Rue De Jean, Coast Bar and Grill, Michael's on The Alley, The Victor Social Club, Vincent Chicco's, Virginia's on King, and Good Food Catering. Enjoy specialty cocktails from The Victor Social Club, wine sampling, wine-pops, beer sampling, live music from One Kool Blow, and much more!
Specialty Cocktails:
Rum Punch
Roasted Pineapple Old Fashioned
Menu highlights:
39 Rue de Jean

lemon rosemary panisse with goat cheese mousse and olive tapenade

Coast Bar and Grill

blue crab heirloom tomato gazpacho

Michael's on the Alley

scallop conserva with watermelon cucumber salad and toasted farro

The Victor Social Club
Vincent Chicco's

thinly sliced porchetta with watercress salad and hazelnut vinaigrette

Virginia's on King

Chilled SC peaches, mountain honey chattily, mint
Fried chicken with housemade hot sauce

Good Food Catering

petite chocolate tarts and key lime pie
*Menus subject to change* Follow our event page for the most up-to-date event information!