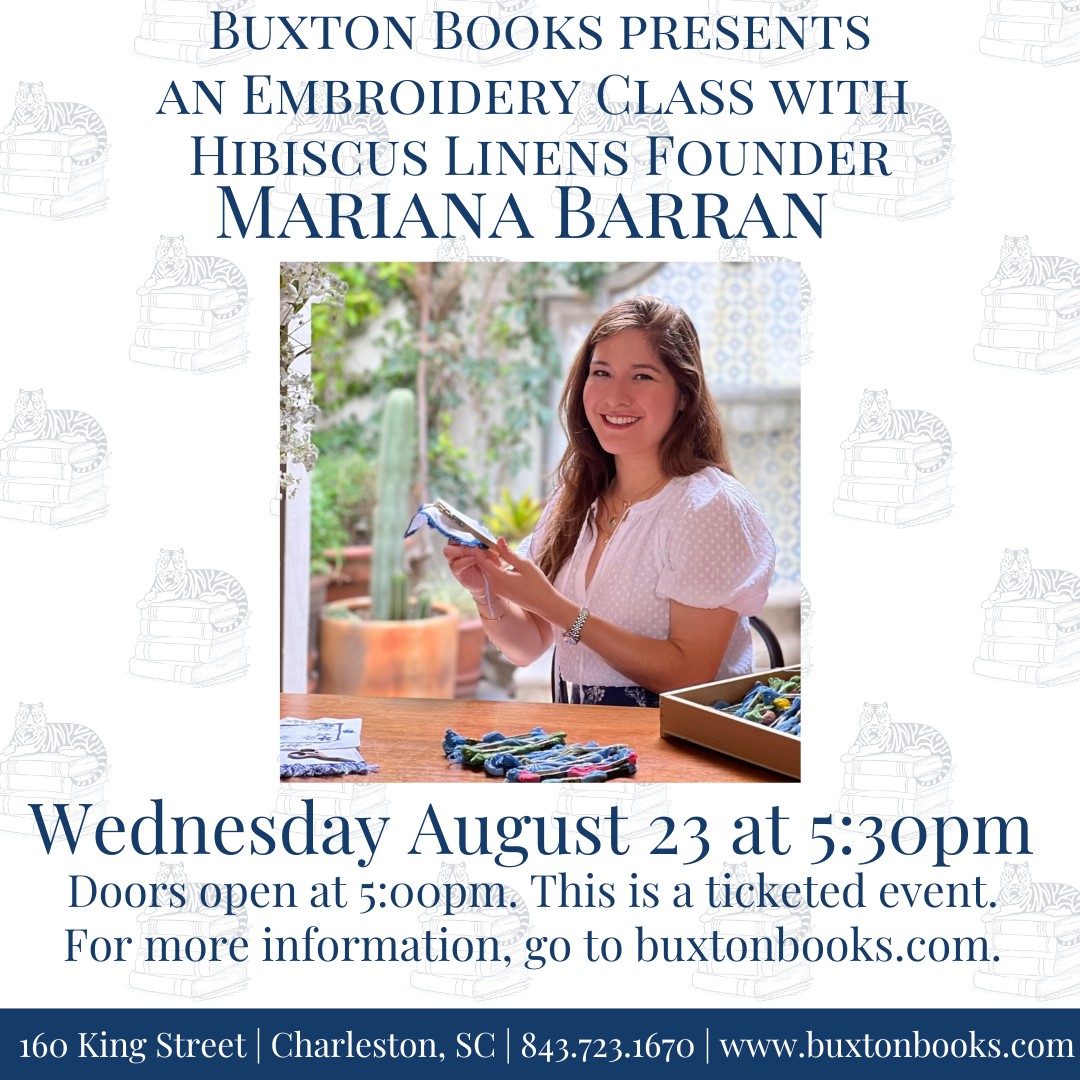 A Bookmark Embroidery Class with Hibiscus Linens!


Buxton Books Presents

A few months ago, Buxton Books began sourcing embroidered, handmade, linen bookmarks from a company called Hibiscus Linens. To nobody's surprise, they quickly became favorites at Buxton Books among booksellers and customers alike.

Now, we are excited to announce that we will be hosting a Bookmark Embroidery Class in the bookstore with the founder and artisan behind Hibiscus Linens, Mariana Barran!

During this class, Mariana herself will guide you through simple embroidery stitches and design so that you can create your very own linen bookmark. At the end of the 45-minutes, each attendee will have a made-with-love bookmark to take home with them, as well as a knowledge of how to continue their embroidery practice at home. Throw away those old receipts and business cards being used to hold your page and make your days reading at the park, beach, or coffee shop even more stylish. Plus have fun learning (or honing your skills) with an embroidery expert!

This class is suitable for all levels! No prior embroidery experience required.

About Hibiscus Linens:

Named 2018 Best Southern Tastemaker by Southern Living and Winner of the 8th Annual Made in the South Awards, Needlework Designer Mariana Barran work combines a modern aesthetic with traditional textile and needlework techniques.

The artist, a Mexican designer, is passionate about preserving old world stitching methods. This allows her to work through heritage textiles to reveal new insights in a very simple matter. She believes in the warmth and universal language that comes from a piece of art made completely by hand.

Hibiscus Linens offers a unique combination of pre-made and made-to-order linens and also classes & experiences to learn and immerse yourself in the traditional needlework techniques.