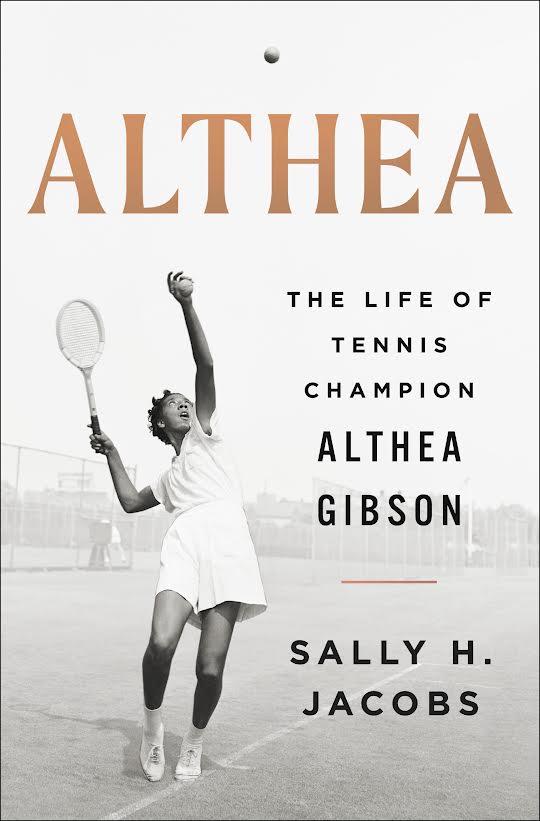 The Charleston Place and Buxton Books Literary Series Presents:
A Conversation on Althea Gibson with Sally H. Jacobs
Join The Charleston Place and Buxton Books for a conversation on legendary tennis player Althea Gibson and her often overlooked role in the history of the tennis, and American sports at large, with award-winning journalist Sally H. Jacobs.
As part of The Charleston Place and Buxton Books Literary Series, Sally will be at The Thoroughbred Club at The Charleston Place to celebrate the release of her book, Althea: The Life of Tennis Champion Althea Gibson, which comes out just two days earlier on August 15. Sally will be talking to us about the writing and researching of her book and, of course, about Althea herself - her riveting personal life, her tumultous journey to become a tennis champion, and her lasting impact as one of the lesser known, but most remarkable figures in American sports history.
The Thoroughbred Club is an intimate venue and space is limited so get your tickets now! Drinks will be available à la carte at the event.
Doors for this event open at 5:30 pm. Program begins at 6:00 pm.
If you can't make it to the event but would like a signed copy of Althea: The Life of Tennis Champion Althea Gibson, please click here. For bulk orders of 10 or more copies, please contact becky@buxtonbooks.com
About the Book:
"A captivating book that brilliantly reveals an American sports legend long overlooked. Sally Jacobs tells the riveting story of Althea Gibson, my personal shero, who overcame daunting odds – on the tennis court and off - to stand at the world pinnacle of her sport and became an inspiration to many." — Billie Jean King

In 1950, three years after Jackie Robinson first walked onto the diamond at Ebbets Field, the all-white, upper-crust US Lawn Tennis Association opened its door just a crack to receive a powerhouse player who would integrate "the game of royalty." The player was a street-savvy young Black woman from Harlem named Althea Gibson who was about as out-of-place in that rarefied and intolerant world as any aspiring tennis champion could be. Her tattered jeans and short-cropped hair drew stares from everyone who watched her play, but her astonishing performance on the court soon eclipsed the negative feelings being cast her way as she eventually became one of the greatest American tennis champions.

Gibson had a stunning career. Raised in New York and trained by a pair of tennis-playing doctors in the South, Gibson's immense talent on the court opened the door for her to compete around the world. She won top prizes at Wimbledon and Forest Hills time and time again. The young woman underestimated by so many wound up shaking hands with Queen Elizabeth II, being driven up Broadway in a snowstorm of ticker tape, and ultimately became the first Black woman to appear on the cover of Sports Illustrated and the second to appear on the cover of Time. In a crowning achievement, Althea Gibson became the No. One ranked female tennis player in the world for both 1957 and 1958. Seven years later she broke the color barrier again where she became the first Black woman to join the Ladies Professional Golf Association (LPGA).

In Althea, prize-winning former Boston Globe reporter Sally H. Jacobs tells the heart-rending story of this pioneer, a remarkable woman who was a trailblazer, a champion, and one of the most remarkable Americans of the twentieth century.
About Sally H. Jacobs:
Sally H. Jacobs is a former reporter for the Boston Globe, a winner of the coveted George Polk Award and a finalist for the Pulitzer Prize in Breaking News Reporting. She is the author of The Other Barack, a biography of Barack Obama's father.