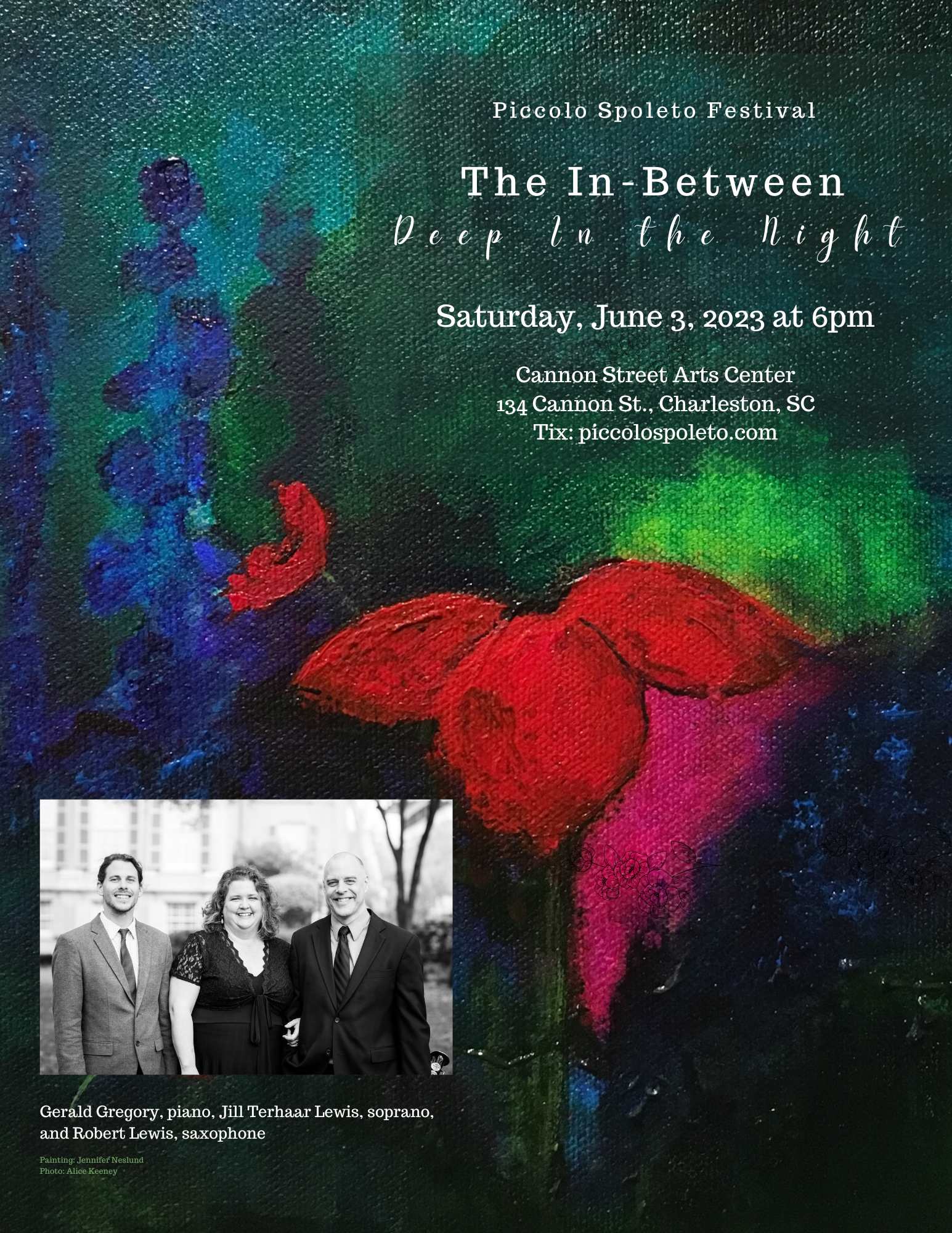 The In-Between presents
PS - 23 Deep in the Night


a part of the Piccolo Spoleto festival

The In-Between ensemble opens communication between the two art worlds of classical and jazz music to highlight the shared qualities and enjoy exploring the differences. Soprano Jill Terhaar Lewis, with jazz musicians Robert Lewis (saxophone) and Gerald Gregory (piano) collaborate for a one-of-a-kind performance of original works by the ensemble members and arrangements of an eclectic mix of genres and a truly unique chamber music experience. The concert program will include new premiers of original songs as well as some additional favorites carefully curated for this festival.