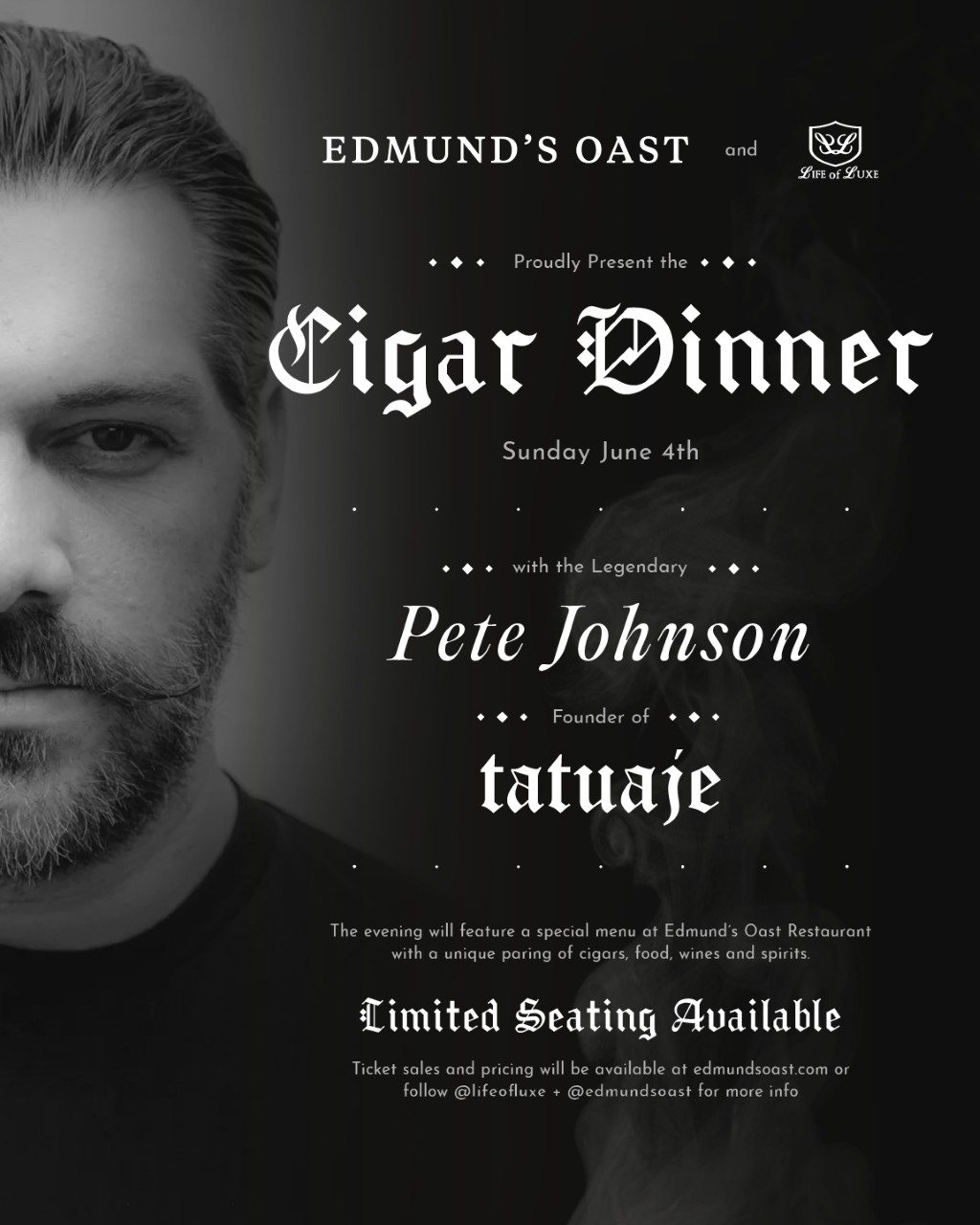 The Tatuaje Cigar Dinner with Pete Johnson
The Tatuaje Cigar Dinner with Founder Pete Johnson
Join us at The Restaurant at Edmund's Oast for a one-of-a-kind evening with the legendary Pete Johnson of Tatuaje Cigars! A multi-course meal will be paired with cigars personally picked by Pete and a variety of wine and cocktails (along with open beer bar). The night will start with a cocktail hour reception on our covered patio to enjoy cigars and drinks offered along with hors d'oeuvres by participating guest chef and world renowned Tatuaje enthusiast Michael Martello. The night continues inside the main dining room where Edmund's Oast Chef Bob Cook will take us through a four course meal progressively paired with fine beverages and special cigars. This night will surely be one to remember for a lifetime, don't miss out!
The ticket includes your meal, cigars and standard beverage pairings. It is a phenmoneal deal. Please note there will be additional, premium beverage offerings via flights to add on for extra charges but these are optional and by no means necessary to enjoy the evening inclusive of drinks!
There are no alternative ticket offerings for admission of any kind. 21 and over only.