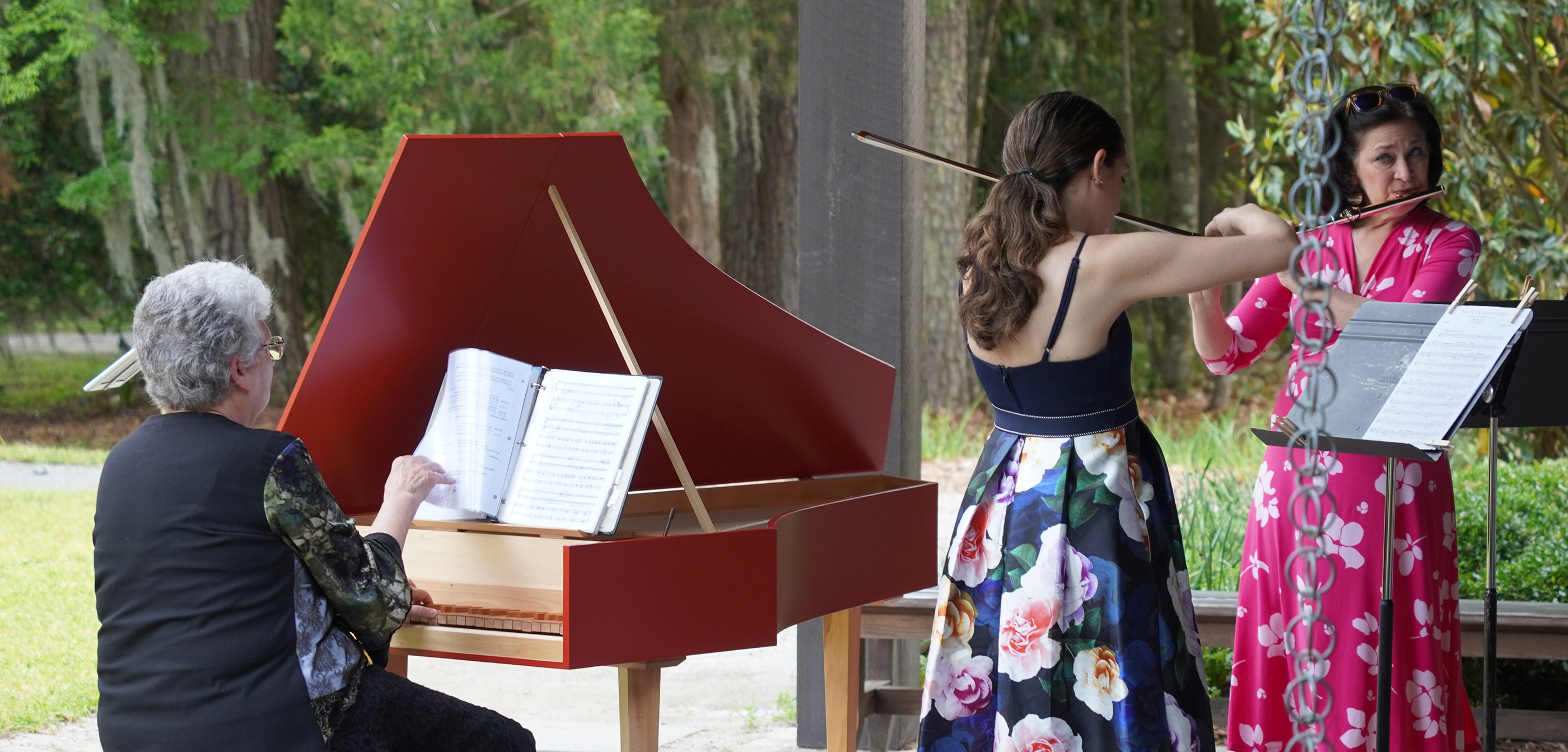 Chamber Music Charleston Presents
PS 23 - Forgotten Voices: Celebrating Women Composers of the Baroque Era


part of the Piccolo Spoleto Festival
Wed, May 31 from 6pm - 7pm
The world has celebrated the music of composers such as Johann Sebastian Bach and Antonio Vivaldi for centuries, but what about the female composers who were writing equally glorious music during the Baroque and early Classical era? In 1756 Anna Bon, "virtuosa di musica di camera," penned extraordinary flute sonatas for her employer, the illustrious Margrave of Brandenburg and his music-loving wife. And then there is Anna Amalia, Duchess of Saxe-Weimar and composer who played harpsichord, flute, and violin. Chamber Music Charleston curates a special program of music that explores the compositions of these lesser-known composers, performed alongside their male contemporaries.
PROGRAM: selections from
Anna Amalia Divertimento for Flute, Oboe, Bassoon, and Harpsichord
Anna Bon Sonata No. 4 in D Major for Flute, Bassoon, and Harpsichord
Anna Amalia Princess of Prussia Oboe Sonata in F Major
Antonio Vivaldi Bassoon Concerto in a minor, RV 398
Johann Sebastian Bach Concerto Flute, Oboe, Bassoon, Harpsichord
MUSICIANS:
Regina Helcher Yost, flute; Kelly Mozeik, oboe; Sandra Nikolajevs, bassoon; Julia Harlow, harpsichord.