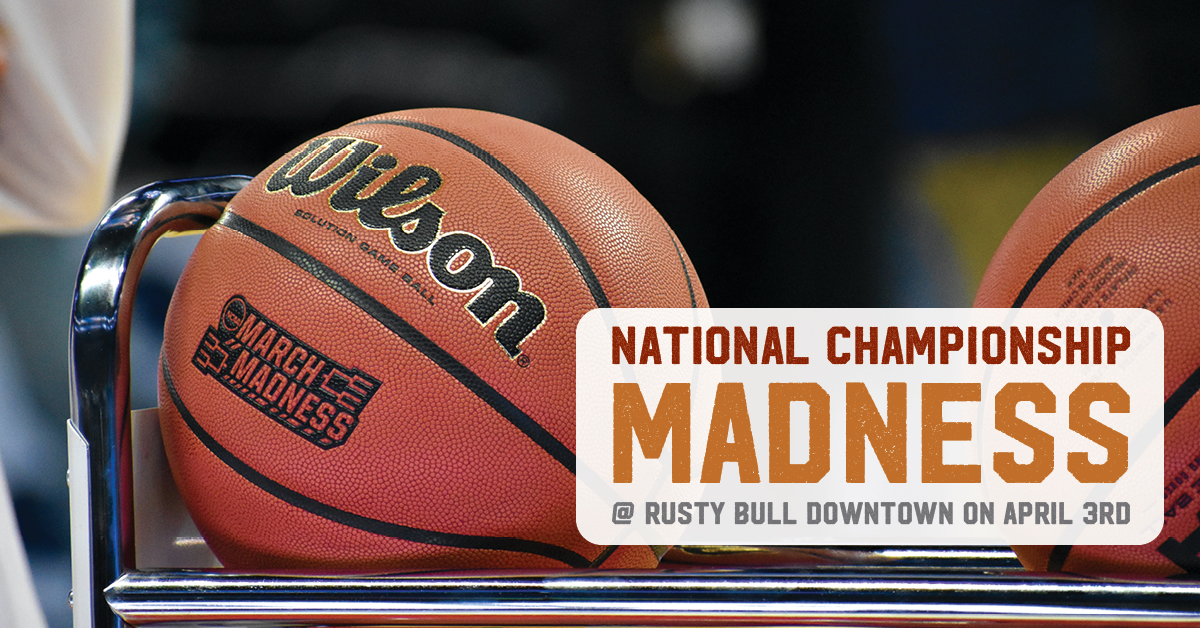 Three Point Contest Free Registration
Join us at 7pm on April 3rd for the inugural Rusty Bull Three Point Competition!

It's FREE to sign up and you could win your teams favorite Jersey, a $100 gift card and your name on our champions plaque! Each contestant will get 10 shots, 2 from each designated spot around the arc - the highest score will win!

Plus, you can stick around for the National Championship game at 9pm after the competition!