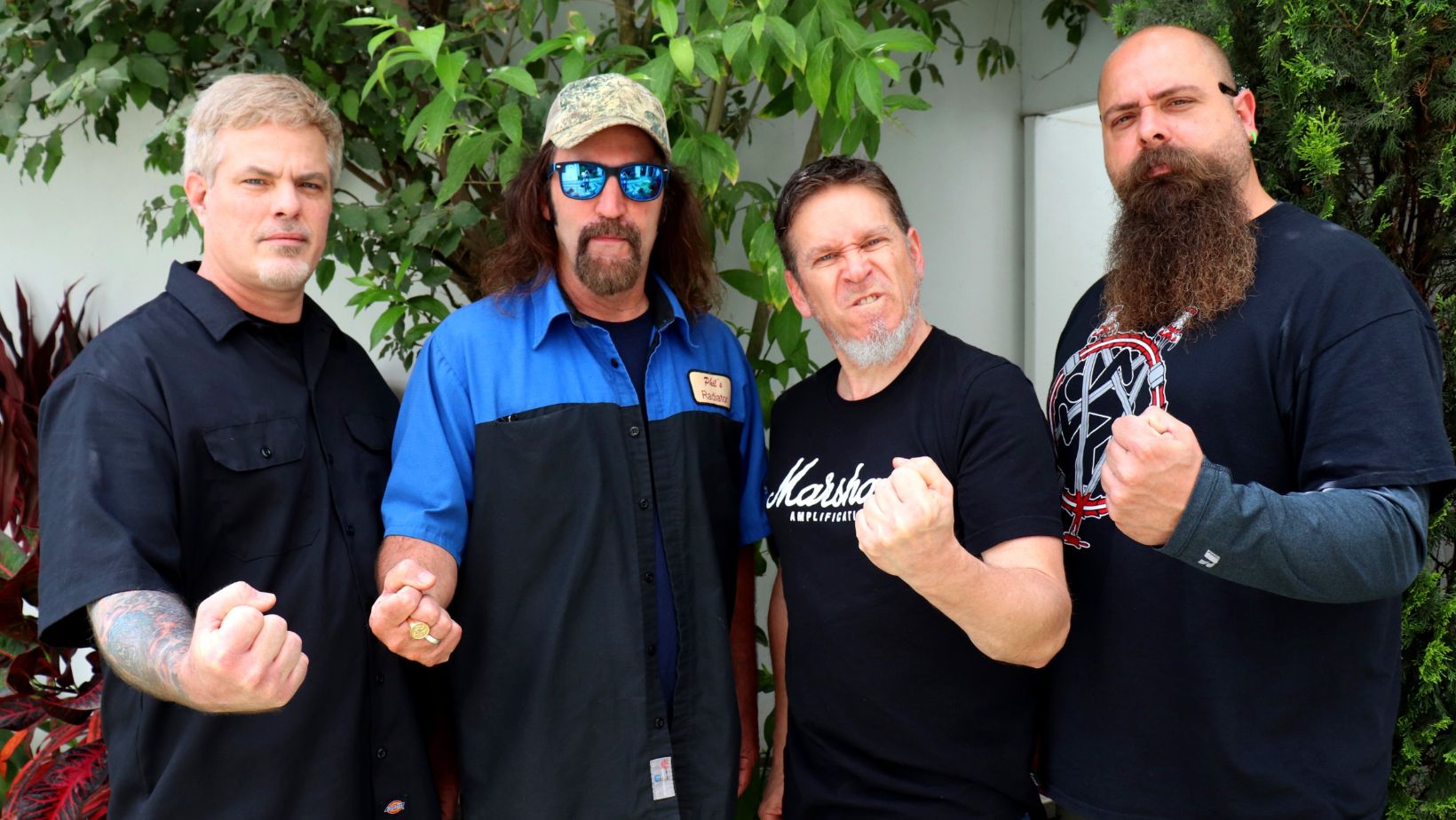 Dirty Rotten Imbeciles
The DIRTY ROTTEN IMBECILES' history begins on May 2, 1982 around 4:00pm, in the city of Houston, TX. It was on this day that the musically aggressive quartet we now know as D.R.I. made their first Dirty Rotten noise and called it a song. On November 6th & 7th of 1982 D.R.I. recorded their first release, the Dirty Rotten EP, stuffing 22 songs into 18 minutes on a 7" EP that played at 33 rpm's. Only 1000 copies of this EP version were pressed, making it now a very rare collector's item. Demand caused this EP to be pressed into a 12" LP version, released in 1983, appropriately called Dirty Rotten LP. Leaving the underground music scene thriving for more, DRLP became a major success and also an Inspiration for many new bands at the time. Soon after D.R.I. was labeled the fastest band in the world.
For the past 35 years, D.R.I. has been the epitome of the aggressive, hardcore-punk, thrash metal sound that we've all become accustomed to hearing. Throughout this time, they've been one of the few genuine underground bands to remain true to their pure punk roots. Still actively touring and recording, the only thing that may have changed is that they're a little older now, but time hasn't gotten the best of the Dirty Rotten Imbeciles. They're still thrashing just as hard, and just as loud as ever, continuing to overload our senses with the sound that is, and Will always remain, uniquely D.R.I.