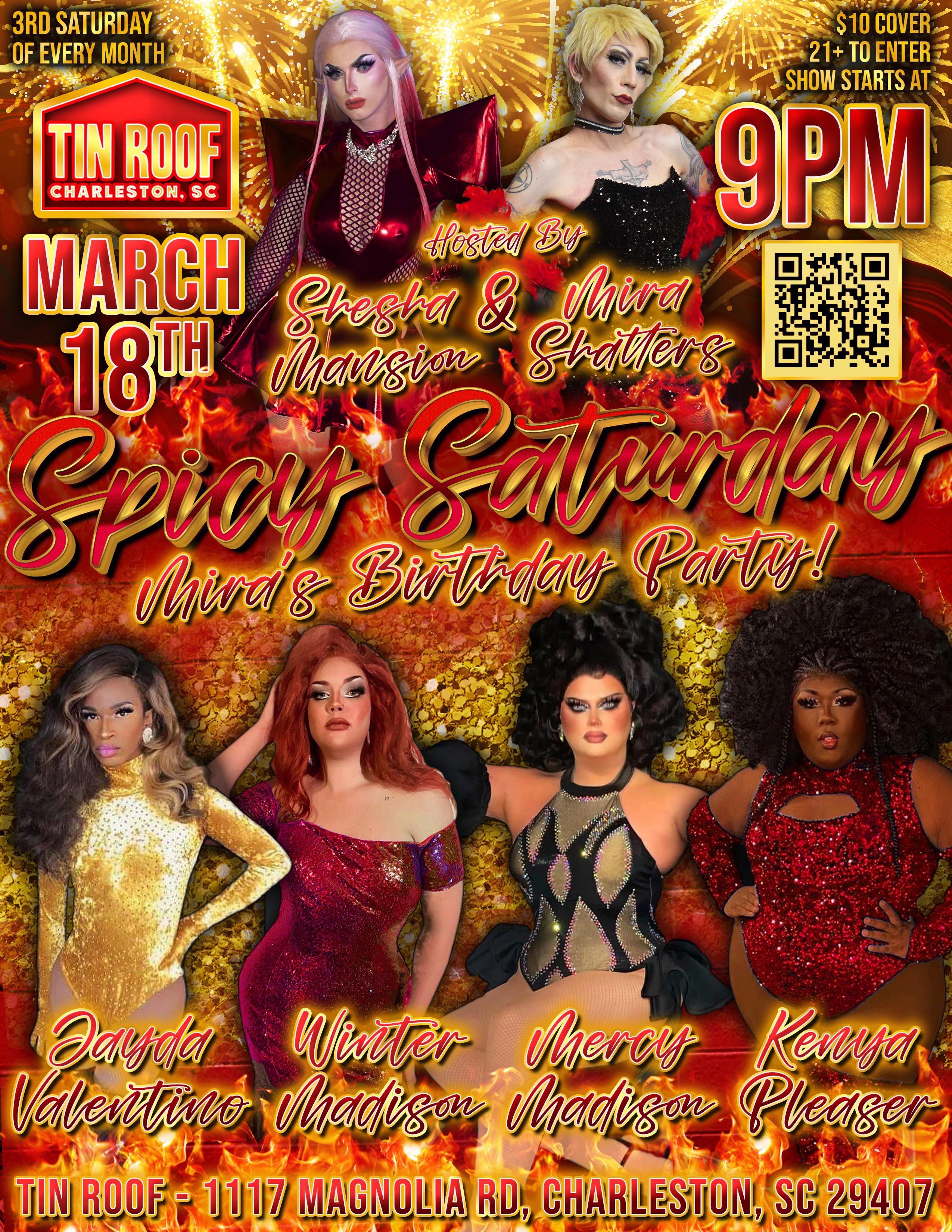 Spicy Saturday Drag Show
Are you ready for another fiery edition of the

Spicy Saturday Drag Show

at your favorite West Ashley bar Tin Roof?

You better be because we're turning up the heat! Hosted by the High Elf Queen Shesha Mansion and Stomp Queen Mira Shatters, this month is extra special because it's also Mira's Birthday Party!!!

Helping her celebrate another year of questionable decisions

we have the baddest barbie you'll ever meet Jayda C. Valentino, It's Haus of Madison alumni Winter Madison, her grandmother

Dudley's Diva Mercy Madison, and the Lizzo of Drag Kenya Pleaser! Last month we were nominated by the Charleston City Paper

for Best Drag Show, so get your tickets now to see what all the fuss is about and to wish Miss Mira a Happy Birthday!