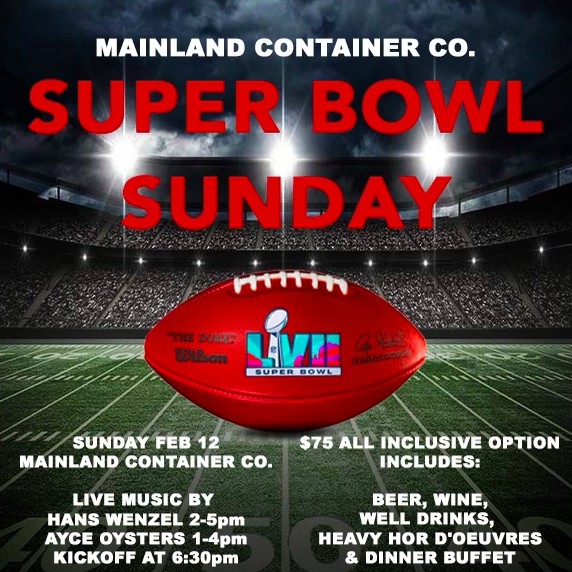 Super Bowl Sunday at Mainland Container Co
IT'S GAME TIME!
Our kick-off is at 1pm with all you can eat oysters.
There will be a pre-game performace by Hans Wenzel & Friends from 2-5pm.
Hors d'oeuvres and food buffet will be rolling out for ticketed guests shortly before game time.
6:30pm Super Bowl kick-off will be broadcasted on the big screens both insides and outside.