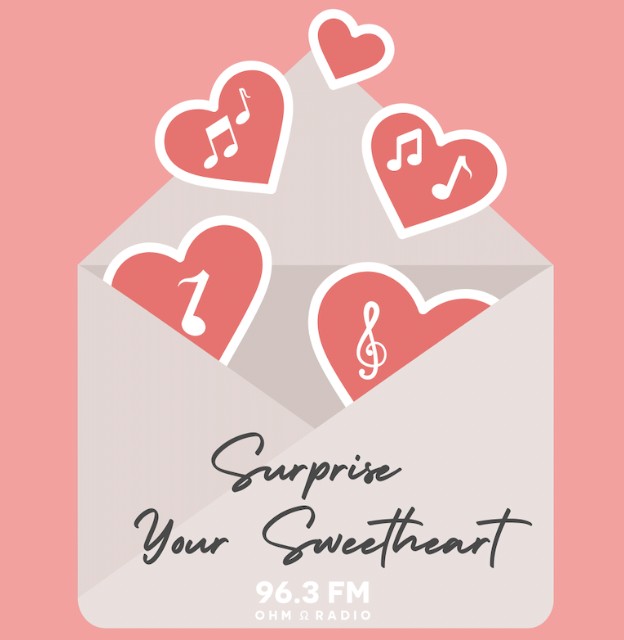 Ohm Radio Valentine's Day Singing Telegrams
Surprise your family, friend or loved one with an in-person musical performance of a love song sung by local musicians, delivered safely and socially distant, anywhere in Charleston or the surrounding areas on Monday, February 14th between 10AM and 2PM.
Tuned in on the FM? Choose any song and we will play it ON AIR for our Valentine's Day live hour with a shout out to your special someone for only $25.00

Strum those heart strings with a digital video performance sent straight to your loved ones, anywhere in world, for only $40.00

For $65.00, you can choose from a list of love songs to surprise your sweetheart, along with a handwritten Valentine. Songs will be performed outside with masked singers.

This year, a $80.00 option of choosing your own song for a more personalized touch is available. Songs will be performed outside with masked singers.

Proceeds from the telegram sales will benefit Charleston's first commercial- free, listener-supported, and community-focused radio station, Ohm Radio 96.3 FM.

Donations are tax deductible and support our programming. The low-power FM station broadcasts live from inside The Refinery at 1640 Meeting Street. Ohm Radio 96.3 FM and is a project of Media Reform SC, a 501(c)3, a non-profit organization based in Charleston. Presenting locally-produced news and music, Ohm Radio provides a community forum free of commercials and corporate interest.
As soon as you purchase your telegram, you will get emailed a form to pick your song, location and valentine message.
Standard Song Options:
2023 Song List
In my life- The Beatles
My girl- The Temptations
It had to be you- Gus Kahn
Stand by me- Ben King
A thousand years- Christina Perri
No one- Alicia Keys