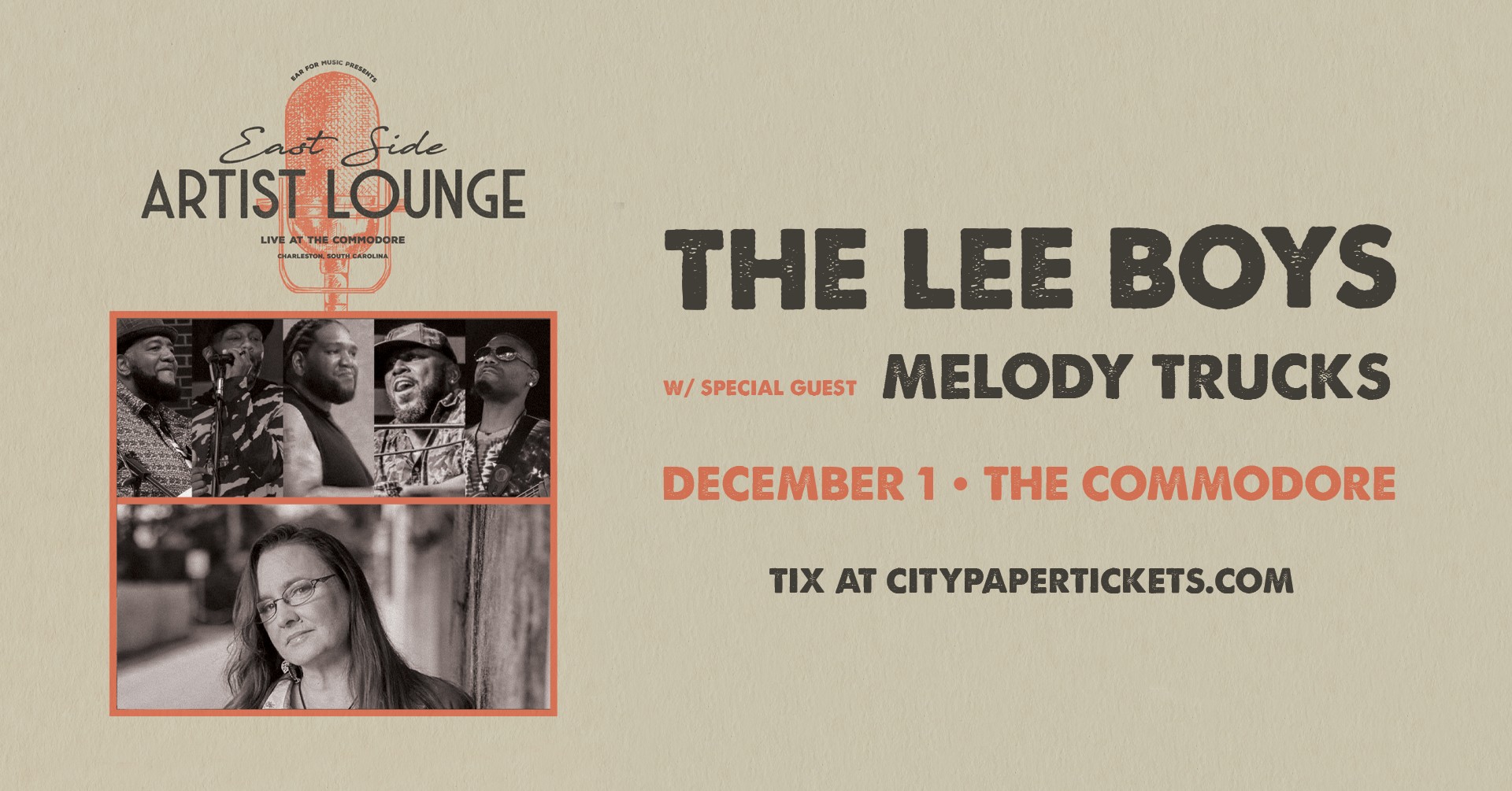 East Side Artist Lounge Presents
The Lee Boys Featuring Special Guest Melody Trucks
Thursday, December 1st • Doors 7pm • Show 8pm
Ear For Music and The Commodore are proud to present The Lee Boys with Special Guest Melody Trucks to the East Side Artist Lounge Concert Series.
The Lee Boys are a funk and gospel band based out of Miami, Florida. The band plays in the Sacred Steel tradition that arose out of the musical stylings of the House of God Church.[1] The band plays a mixture of funk music and gospel lyrics, staying true to their roots as a religious group. The band is similar in style to other House of God bands, such as Robert Randolph & the Family Band.
The band has played many notable shows and festivals, such as the New Orleans Jazz & Heritage Festival, Wakarusa Music and Camping Festival, Langerado, Chicago Blues Festival and Bonnaroo.[2][3][4] After their 2006 performance at the event, the Chicago-Sun Times compared the band to Jimi Hendrix, saying:[5]
"The Lee Boys, whose Church of God-inspired sacred steel music may be what Jimi Hendrix had in mind with his grand plan for 'electric sky church music.' Part Robert Randolph, part Holmes Brothers, the Miami quintet sang the praises while whipping the crowd into a frenzy with hypnotic grooves, innovative pedal-steel/lead guitar interplay and funky rhythms."
After touring with Butch Trucks and the Freight Train, Melody Trucks immersed herself in the increasingly rich and diverse music scene in Jacksonville, Florida. The Melody Trucks Band came together in early 2017 as she encountered each member within this extended musical family. Their individual styles and influences run the entire span of every music genre: rock, blues, jazz, funk, classical, country, thrash metal, and even world music. This has culminated in fresh and unique interpretations of iconic songs from the genre of Melody's extended family.
East Side Artist Lounge was created with the true music fan and listener in mind. Our goal is to provide a very intimate experience in a musically historical Charleston venue that makes the fan feel connected to the experience as if it were in their living room.

Ear For Music has teamed up with The Commodore to bring you the East Side Artist Lounge! With over 25 years of concert promotion experience in the Charleston area and the success and amazing history of The Commodore, it was a match made in musical heaven!!

Ear For Music & The Commodore will be bringing high profile artists in an intimate setting with super limited capacity that will ensure an unforgettable musical experience!