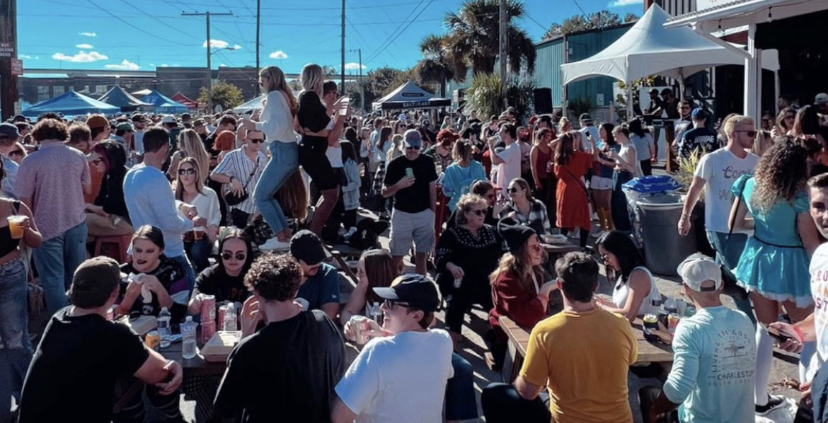 Revelry Brewing's 8 Year Block Party


Benefiting The Green Heart Project
Sun, Oct 30, 2022 at 12pm
Revelry Brewing Co. and local non-profit, The Green Heart Project, have teamed up again to host our annual Block Party, this year celebrating 8 years of Revelry and giving back to support healthy food education in Charleston.

Join us, Sunday, October 30th from 12pm - 6pm as we celebrate Revelry's 8 year anniversary. This year's theme will be full on day time costume party! Including the local culinary delights of Chef BJ Dennis, Marvin Ross (Peculiar Pig), Chef Shuai Wang (King BBQ & Jackrabbit Filly), Chef Graham Calabria, Mex 1 Coastal Cantina and Tobo!

Expect live music, rooftop fun, and family-friendly activities.

Tickets are $12, kids are free, and 100% of ticket sales will benefit The GreenHeart Project and its school garden programs in the Charleston community.
Revelry proudly claims this event as an official Charleston Beer Week Event!
Thanks to our lead sponsor:
Thanks also to our sponsors: