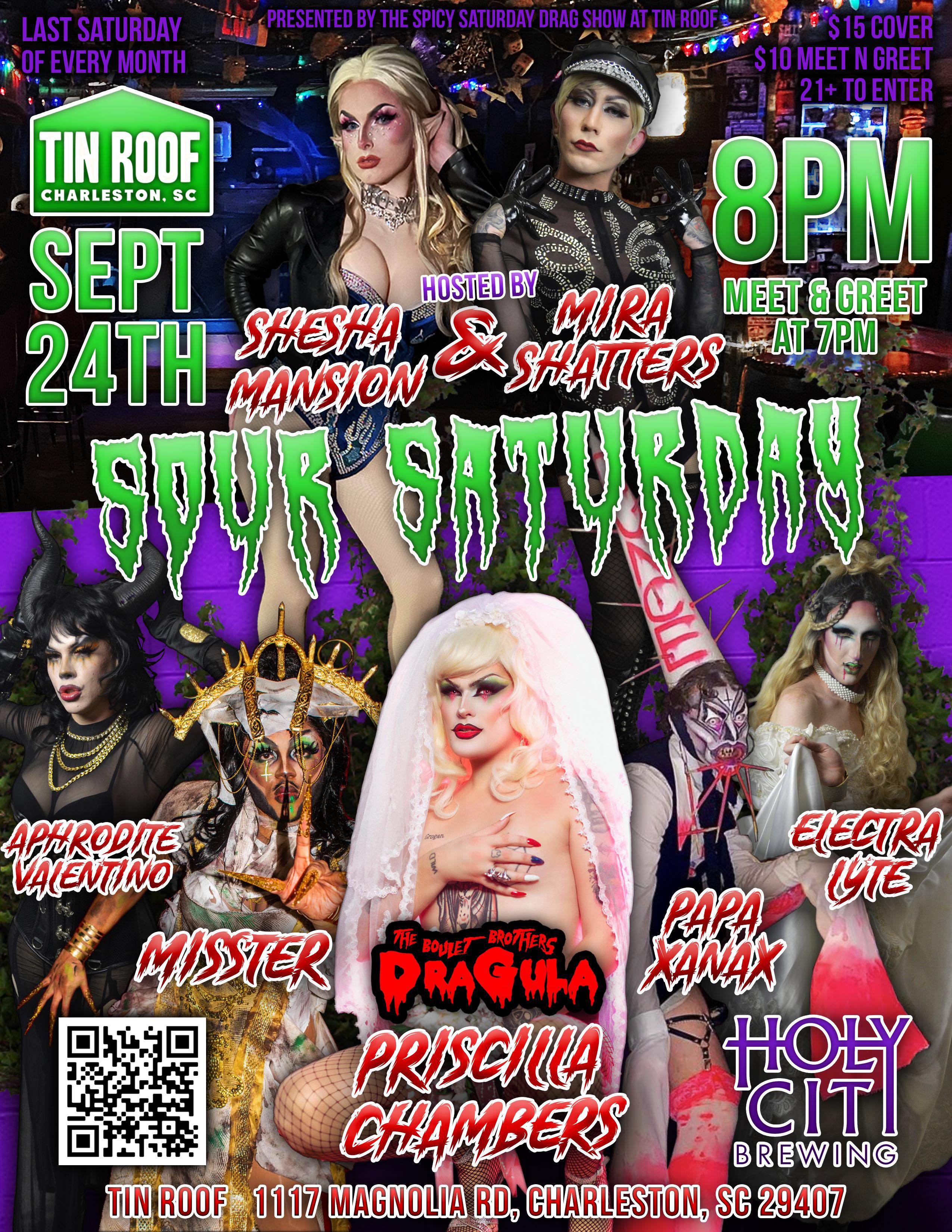 Sour Saturday Drag Show featuring Priscilla Chambers of Dragula!
Saturday, September 24th • Meet & Greet 7pm • Doors 8pm
21+
Priscilla Chambers Meet & Greet Op Available
There are rumors Tin Roof is haunted... and they're true! Get ready for a very special edition of the Spicy Saturday Drag Show gone SOUR featuring Priscilla Chambers of the Boulet Brothers' Dragula! Join us for this séance sponsored by Holy City Brewing Company hosted by the (g)hosts with the most Shesha Manson and Mira Shatters with performances by nightmare manifestation Papa Xanax, Carolonia Creepshow headmaster Misster, the Neon Demon of Charleston Electra Lyte, and resident succubus Aphrodite Valentino! Tickets are $15 for the show, but if you dare, you can become a VIG (Very Important Ghoul) for $10 more to have a meet and greet with Priscilla Chambers before we start the madness! This is an event to die for so get your tickets now before they ghost you!!!