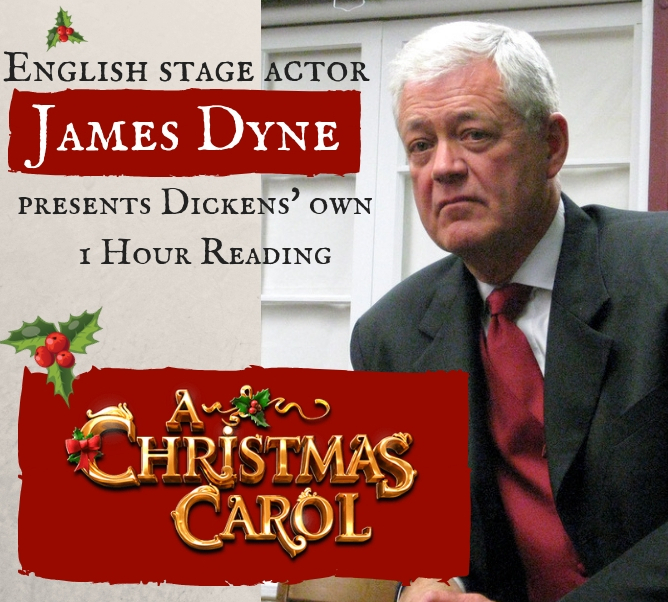 A Christmas Carol - starring English stage actor James Dyne
Dickens' very own words will fill the Circular Congregational Church of Charleston, SC on December 17th at 5:00PM. Cast of 3 reads Dickens' hand edited, 70 minute version of A CHRISTMAS CAROL starring English stage actor - James Dyne.
Charles Dickens edited his book, A Christmas Carol, into a public reading format and performed this reading himself in both Europe and America to sold out houses. Traveling Literary Theater brings the same edited, 70 minute version. English stage actor, James Dyne, leads the 3 person cast taking on the role of "a squeezing, wrenching, grasping, scraping, clutching, covetous old sinner!" - Ebenezer Scrooge. With over 300 professional readings of this classic tale, James Dyne captures the true essence of Ebenezer Scrooge, an elderly miser who is visited by the ghost of his former business partner Jacob Marley and the spirits of Christmas Past, Present and Yet to Come. After their visits, Scrooge is transformed into a kinder, gentler man.