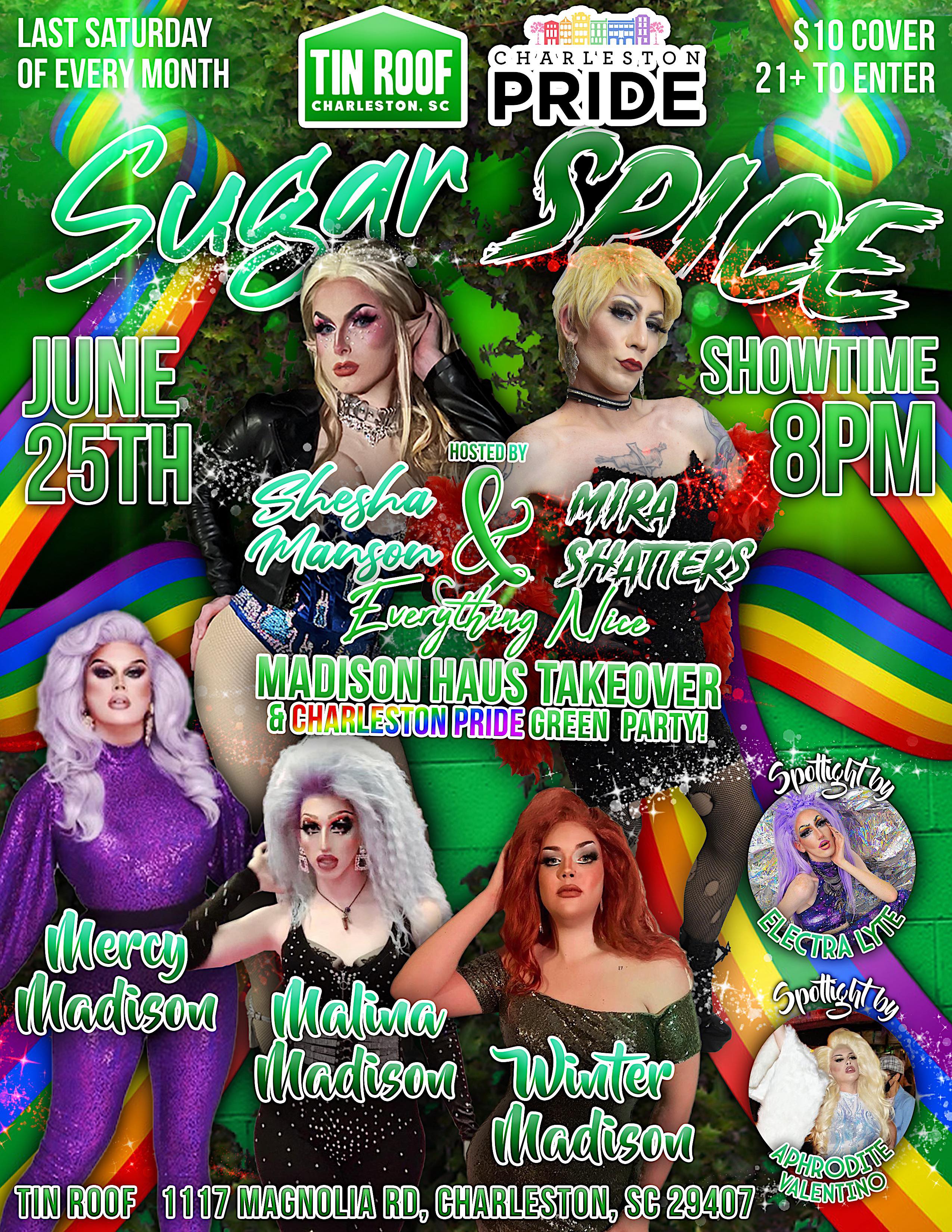 Sugar & Spice Drag Show
Happy Pride Month!!!
June 25th is Charleston Pride and we're featured in this year's Pride Parade the day of the show! So, if you attend make sure to scream and shout for us when you see our float pass by! This month's edition of the Sugar & Spice Show will be an extra special extravaganza as we've partnered with Charleston Pride to bring you the Green Party
featuring the infamous Madison Haus
The event will be hosted by Tin Roof's leading ladies Miss Sugar Shesha Manson & Mistress Spice Mira Shatters with performances by Mother of the Haus takeover Mercy Madison, daughter Malina Madison, and her daughter Winter Madison
We also have special guest performances by Charleston's neon demon Electra Lyte and our returning sensation Aphrodite Valentino. We will be raising money to help support our local LGBTQ+ community with fun games and prizes. Make sure and get your tickets before they're sold out!