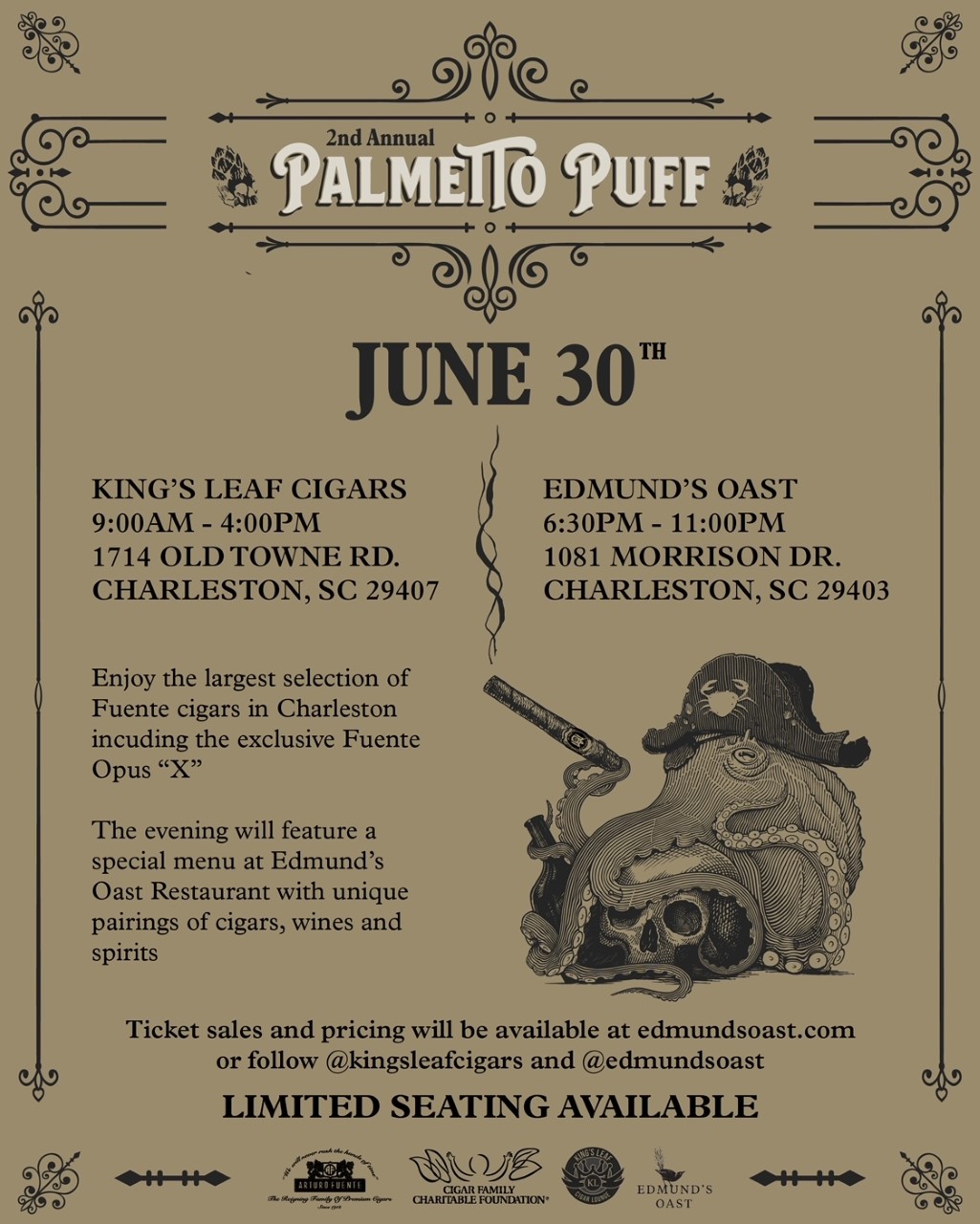 The Palmetto Puff II Cigar Dinner with Carlos Fuente Jr.
Palmetto Puff (Indoor Seating)
Join Carlos Fuente, Jr. and Arturo Fuente Cigars for a once in a lifetime experience! This four course dinner will feature not only the extraordinary cuisine of The Restaurant at Edmund's Oast but also unique pairings of wines, spirits, and three rare cigars all included! This is the only event of it's kind in the Carolinas! Brought to you by Edmund's Oast, King's Leaf Cigar Lounge and of course Arturo Fuente Cigars!
Rub elbows with the living legend himself, Carlos Fuente, Jr. while sipping masterful cocktails and fine wines, enjoying a world class meal and smoking elusive rarities hand picked by Carlito! If you're a beer drinker, don't worry, there will be open bar for house brewed ales and lagers too!
Additional highlights include auctioning off uber elusive Fuente cigars to benefit the Cigar Family Charitable Foundation and more surprises!
Tickets are extremely limited. This event will only be open to ticket holders. Please note there are separate seating areas indoors and our covered patio outdoors. Whichever ticket seating location you purchase cannont be switched. We also cannot guarantee seating with any other parties that do not purchase ticket together in a single transaction.