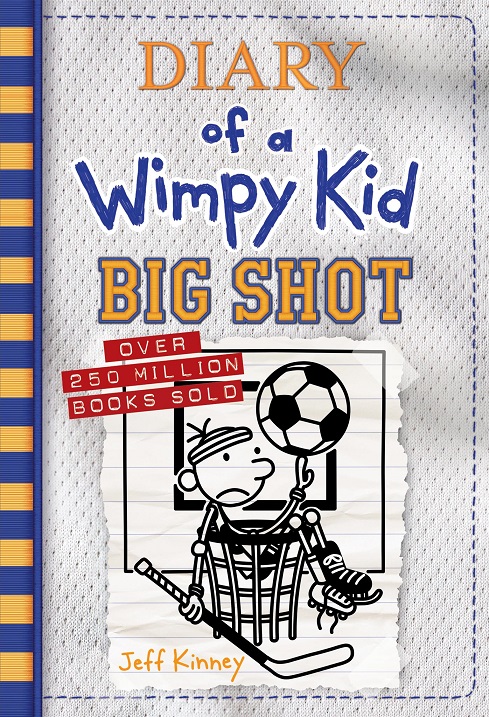 Jeff Kinney -- Drive-Thru Signing for Big Shot: Diary of a Wimpy Kid #16


Presented by Blue Bicycle Books

Tickets are no longer available for purchase

Don't miss your BIG SHOT to meet BIG SHOT Jeff Kinney at the drive-thru book signing for Big Shot: Diary of Wimpy Kid #16 (Abrams, hb., 224 pp., $15)

All tickets include a signed book, photo with the author, and a trip though the the multi-stationed, sports-themed, drive-thru extravaganza in the parking lot of the Baxter-Patrick James Island Public Library.

Grab the whole family and Wimpify your car so it's ready to roll through The Big Shot Drive-Thru! Decorations and signs are highly encouraged. The family with the best-decorated car will win a boxed set of Awesome Friendly books.

One ticket / time slot per car. Option for 1) signed Big Shot only or 2) signed Big Shot and signed Rowley Jefferson's Awesome Friendly Spooky Stories.
All books will be pre-signed. No personalizations or books from home please.
Additional signed Jeff Kinney books will be available for purchase.
Jeff is happy to take socially distanced photos with fans. All attendees must stay in their cars at all times during the event.
Masks appreciated.
About the Author: Jeff Kinney is a #1 New York Times bestselling author and a six-time Nickelodeon Kids' Choice Award winner for Favorite Book for his Diary of a Wimpy Kid series. Jeff has been named one of Time's 100 Most Influential People in the World. He is also the creator of Poptropica, one of Time's 50 Best Websites. He spent his childhood in the Washington, D.C., area and moved to New England in 1995. Jeff lives with his wife and two sons in Massachusetts, where they own the bookstore An Unlikely Story.
For more about Wimpy Kid visit wimpykid.com