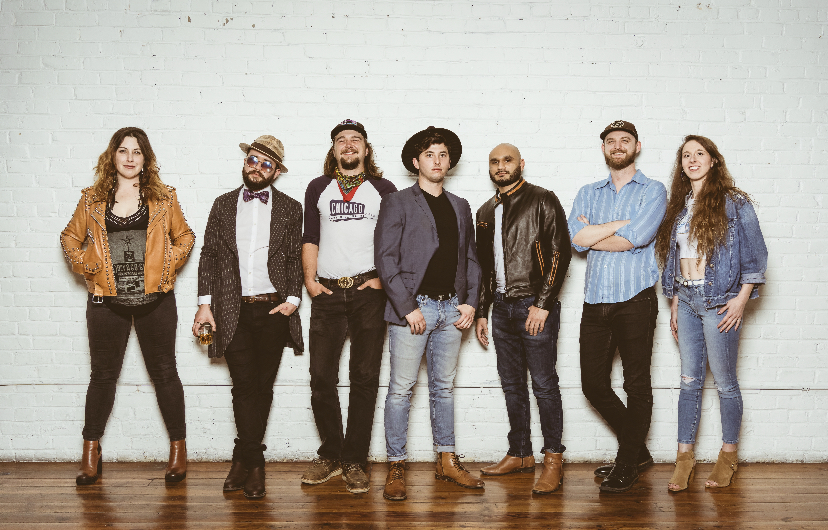 Tobin's Market presents
An Evening with The Selfless Lovers
FRI | AUG 6 | 7:30PM | TICKETS ON SALE NOW!
This ticket is no longer available online. If there are no more online ticket options, there may still be tickets available for purchase at the door. Thank you for supporting live music and our local artists. The Tobin's Market family truly appreciates you! #SeeYouAtTobins
The Selfless Lovers are a piano-driven rock n' roll band from Austin, Texas. The group's original music draws on classic rock, soul, blues and southern rock influences. The Selfless Lovers are a must-see live act; showcasing an energized retro sound, fantastic musicianship and danceable original songs. The band's singer even plays saxophone and piano at the same time during the set.
The Selfless Lovers have actively toured Texas since 2018, and play close to one hundred and fifty live performances per year. Inspired by iconic live bands such as The Rolling Stones, Rod Stewart and The Faces, Bruce Springsteen and Lynyrd Synyrd, The Selfless Lovers aim to bring the joy and energy of roots rock n' roll to new audiences.
The band has released 3 EP's: Glad To Be Here (2017), The Selfless Lovers (2018), Live From Austin (2019) and will be releasing songs from their full length album, When The Bars Close, throughout 2021.
#SeeYouAtTobins