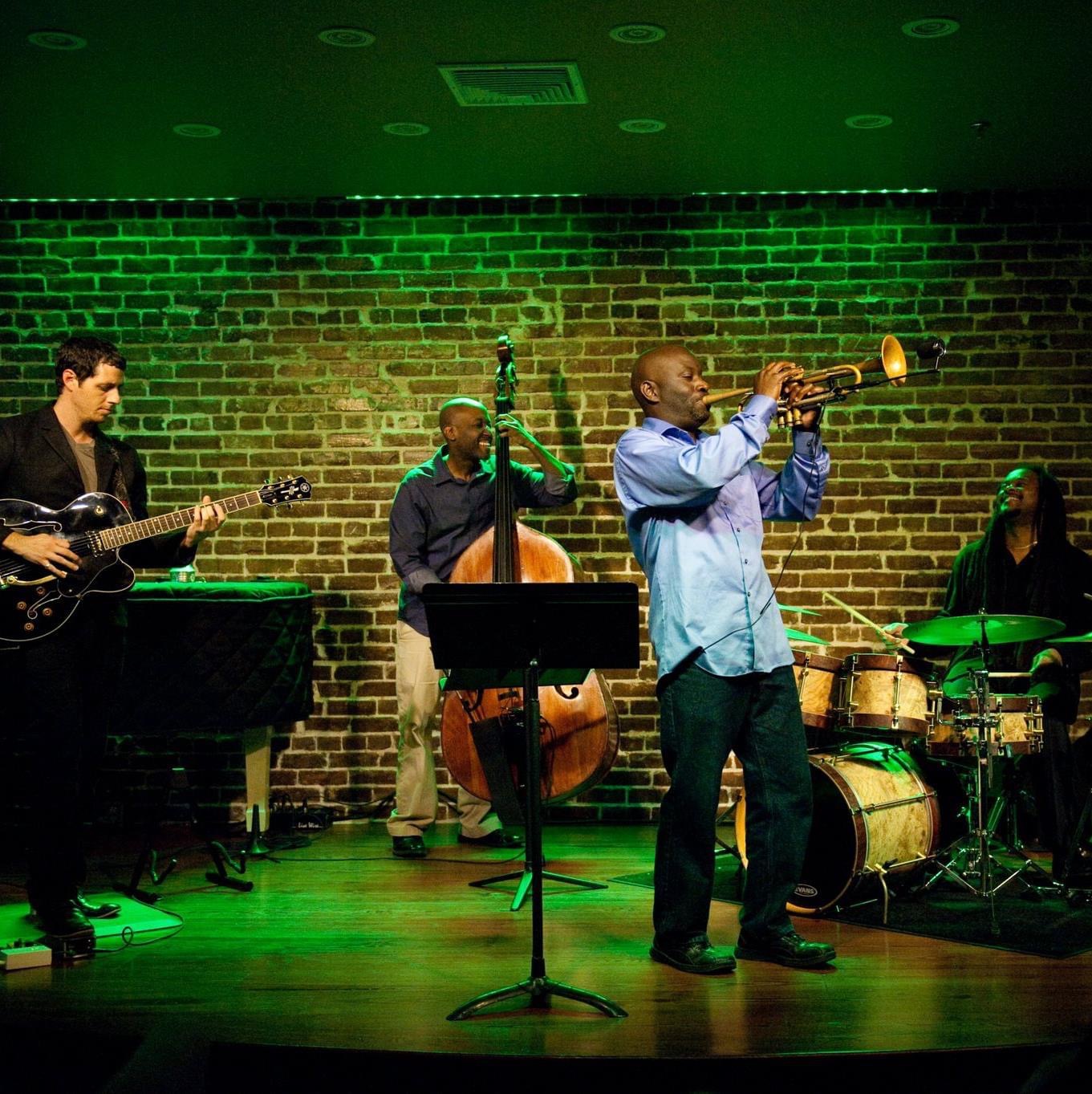 LAST TUESDAYS!
Lee Barbour Presents: Gradual Lean


A monthly live music series featuring different collaborations & projects organized by local guitarist & composer, Lee Barbour.
TUES | JUL 27 | 7:30PM SHOW | TICKETS ON SALE NOW!
This ticket is no longer available online. If there are no more online ticket options, there may still be tickets available for purchase at the door. Thank you for supporting live music and our local artists. The Tobin's Market family greatly appreciates you! ✌️❤️🤟 #SeeYouAtTobins
We are thrilled to finally announce the details of this show, it is one of our biggest shows yet!
This month, the "Lee Barbour Presents" concert series features a few of Charleston's most loved local musicians.
Lee Barbour - guitar
Quentin Baxter - drums
Kevin Hamilton - bass
Charlton Singleton - trumpet
performing as Gradual Lean
Gradual Lean is more of an experience than a band; A jazz ensemble for sure, but much more than that. They are a group of friends who have grown up together musically. They've toured the world with multiple projects and won Grammys. Their history of 20+ years is shared with many other friends who grew up in Charleston, staying out late to catch the last set of the Lean at Mezzane that usually started long after midnight. They are an integral part of Charleston and Charleston is an integral part of them. Though their travels keep them busy, they are always looking forward to coming back home for the next 'Lean'.

#SeeYouAtTobins