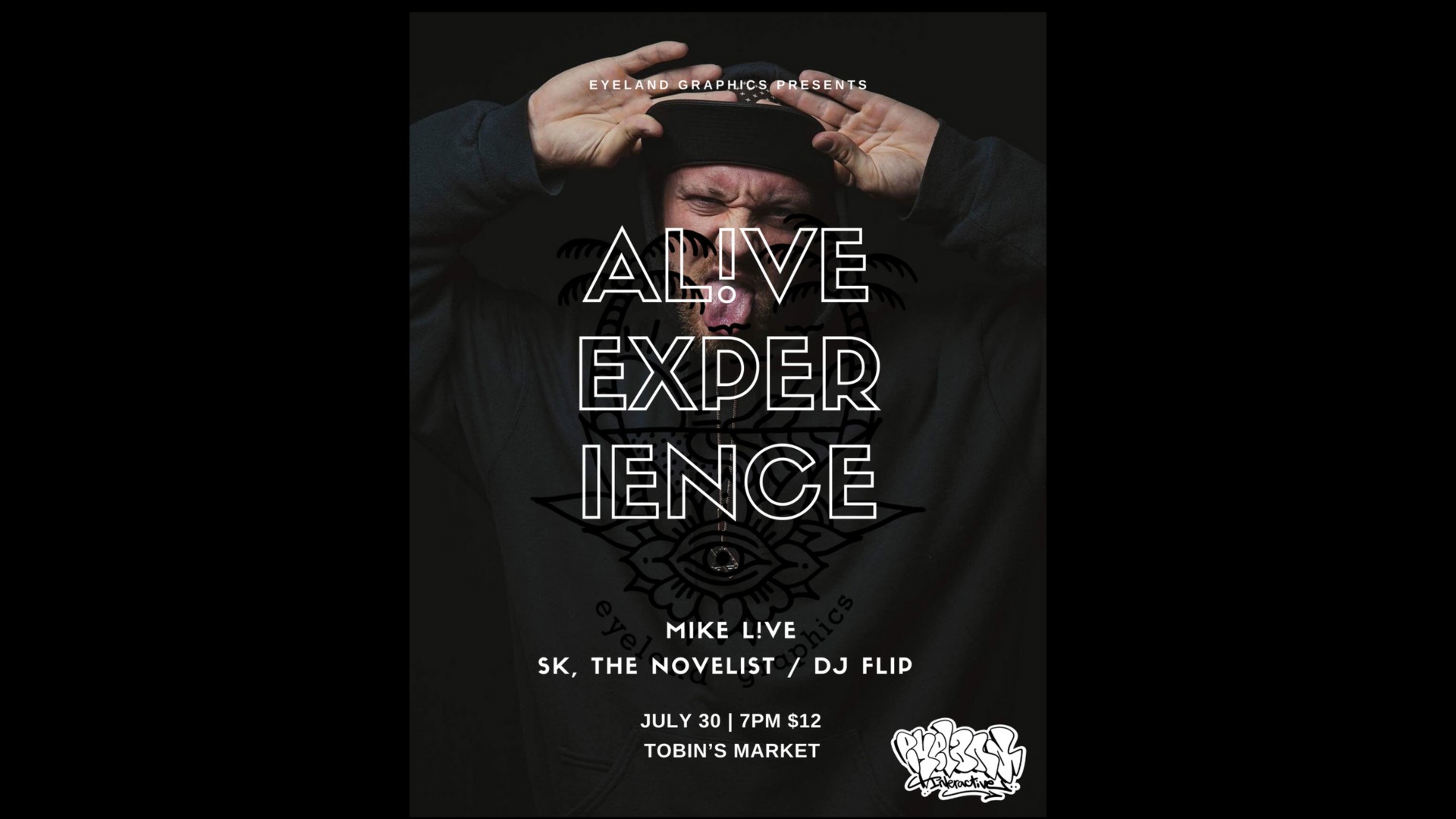 Tobin's Market presents
A "L!VE" EXPERIENCE: MiKE L!VE feat. SK, the Novelist + DJ Flip
FRI | JUL 30 | 7:30PM SHOW | $12 TICKETS | ON SALE NOW!
This ticket is no longer available online. If there are no more online ticket options, there may still be tickets available for purchase at the door. Thank you for supporting live music and our local artists. The Tobin's Market family truly appreciates you! #SeeYouAtTobins
MiKE L!VE… a high energy hip hop artist with the uncanny ability to entertain any crowd in his path.

While being very influenced by groups such as The Roots and Wu Tang Clan, he also draws inspiration from more current artists like J Cole, Kendrick Lamar, and Chance the Rapper.
This North Carolina native has been performing live shows all over the map for 15 years strong! On this journey of perfecting his craft, he's had the honor of working with legends such as Big Boi of OutKast, Lupe Fiasco, Ghostface Killa, Talib Kweli, Raekwon the Chef, and many more.

A "L!VE" experience consists of mind blowing fast rap, witty punchline word play, and heart felt spoken word pieces. Showing off his versatility, L!VE blends 90's vibes and modern day mainstream together for a action packed performance from start to finish.