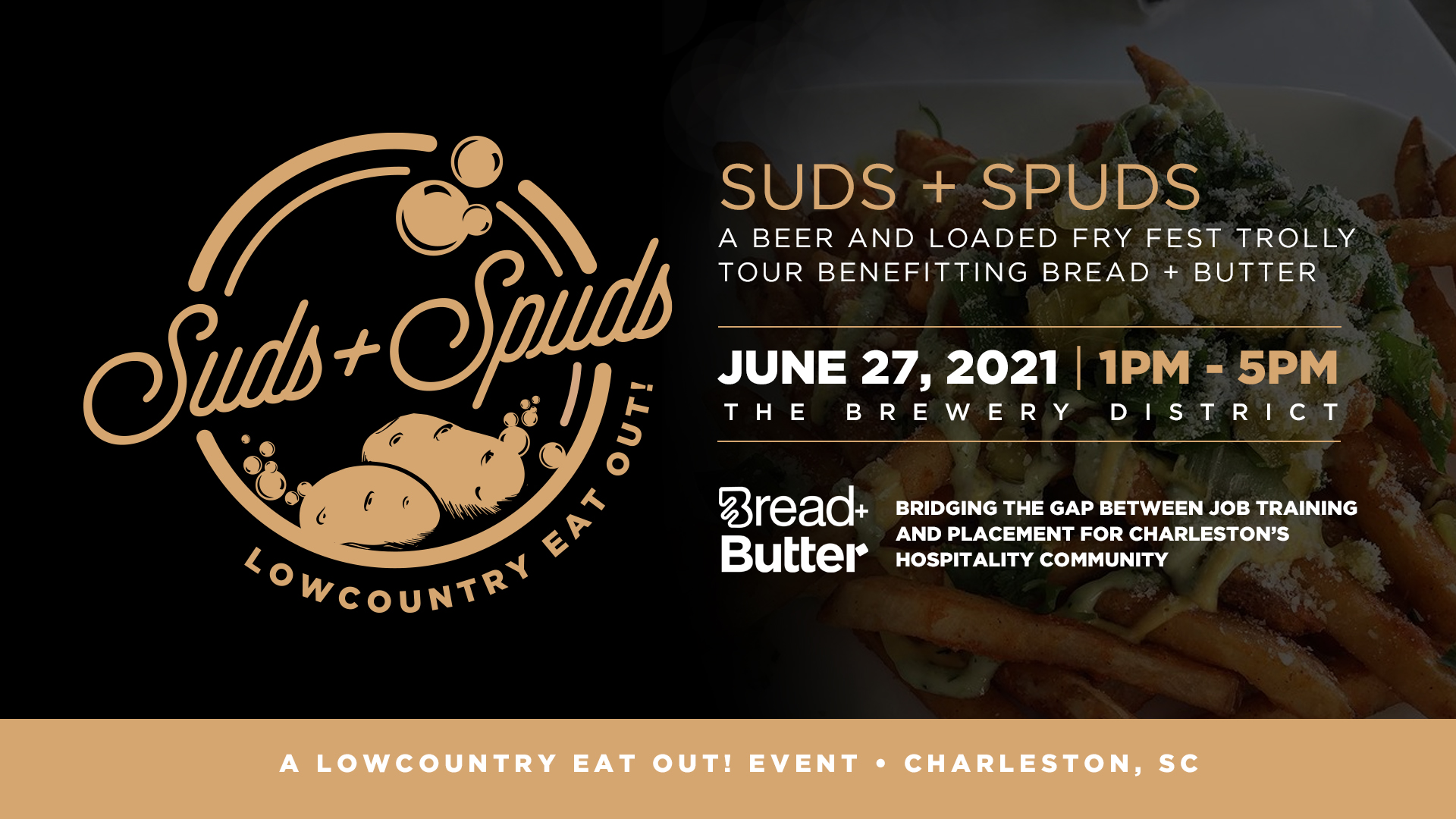 Suds + Spuds
Event has been POSTPONED due to staffing shortages.
Suds + Spuds is a local craft beer + loaded fries tour through The Brewery District of Charleston benefiting Bread + Butter.
Each ticket holder will receive exclusive use of The Brewery District Trolley (nope, not available to the public that day!) by hopping on at any of our participating breweries. You will grab your 1/2 pint of beer + the partnering restaurant to get your 1/2lb boat of loaded french fries.
FYI: This whole event is completely inspired by Cuban Gypsy Pantry's green fries + having porch beers during 2020. Just a relaxing Sunday Funday (for a good cause this time!)
Bread + Butter is a local, homegrown hospitality non-profit that bridges the training gap for our local food + beverage scene. They provide hands-on training they need to be successful in the hospitality industry. We teach students to be chefs, leaders and positive members of their community. Thus, providing restaurants with staff, and students with careers driven by passion.
#letsgetloaded (On fries, of course. Please drink resposibly)
**Tickets must be printed and brought to one of the 7 participating breweries in order to get wrist bands. One wrist band per printed ticket.
Following breweries/restaurants include:
Tradesman Brewing
Baker + Brewer
Palmetto Brewing
Cooper River Brewing
Fatty's Beer Works
Lo-Fi Brewing
Munkle Brewing
Dog & Duck
Bumpa's
Cuban Gypsy Pantry