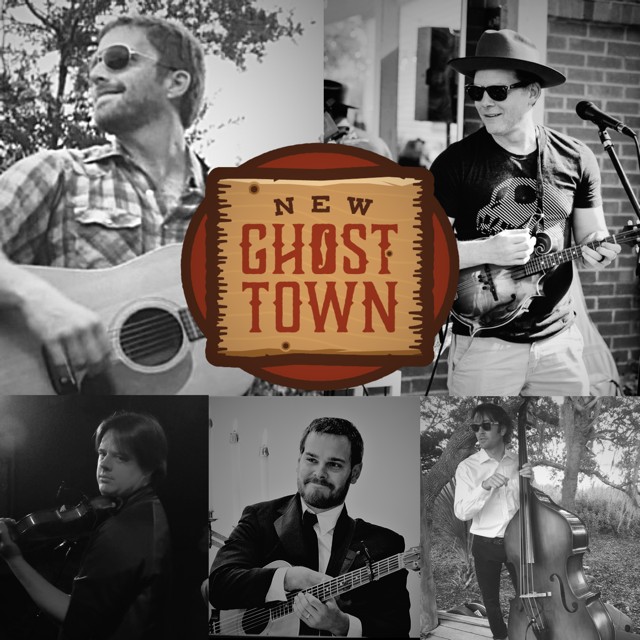 New Ghost Town


a Newgrass Tribute to Tom Petty & other assorted pop songs

The New Ghost Town quintet is made up of 5 musicians that have played thousands of shows across the US, getting together and combining their love of bluegrass and American songwriter and legend Tom Petty.

The band consists of the New Ghost Town founders Whitt Algar (also of Gaslight Street, Sideshow Americans) on guitar and vocals, and Daniel Patrick (Top Ten Itunes Music podcast The Mandolins and Beer Podcast) on mandolin and vocals. The duo has played over 1,000 shows together around the Southeast. They have brought along Bobby Hogg (The Reckoning, Runaway Gin) on bass, James Anderson (Staggers and Jags) on fiddle and Justin Parrish (multiple bluegrass bands) to pay tribute to Tom Petty.