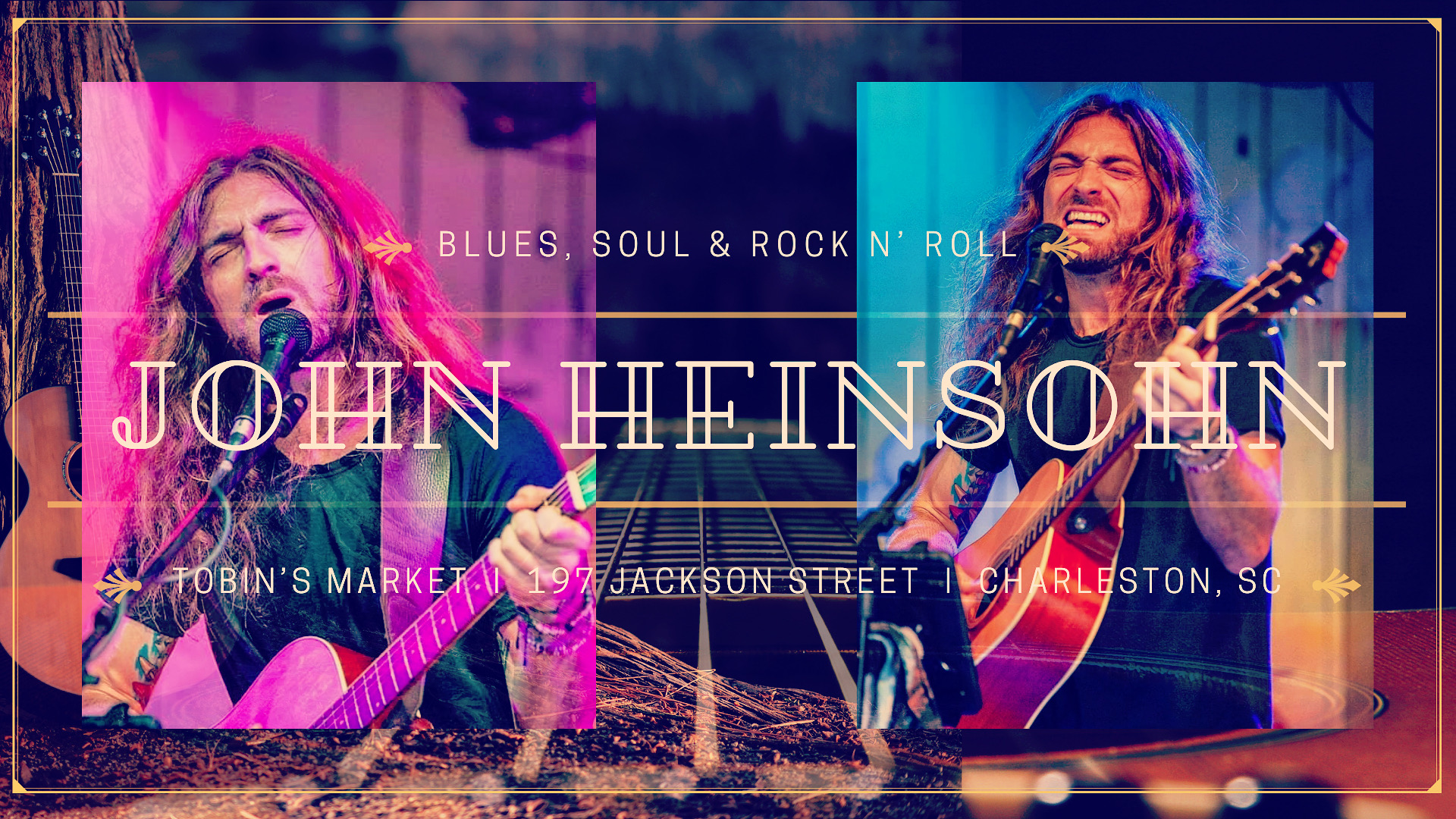 Tobin's Market presents
Live Lunch Fridays w/ John Heinsohn


High-energy, fun, light-hearted, powerful blues, soul & Rock n' Roll!
FRI | JUN 11 | FREE LIVE MUSIC 12PM | KITCHEN & BAR 11AM
John Heinsohn has been a pillar in the local music scene for over a decade. As the lead singer for local blues/rock band, Weigh Station, toured the east coast playing original music and blowing the roof off every joint. John's musical style is raw and soul-captivating. We call it sauce, but that genre-crossing talent that grabs you and makes you listen; John's got it. John plays soulful Americana, blues, and soul music across town ranging from local venues, bars, and assisted living facilities. When John grabs that guitar he is doing the dang thang and you won't want to miss it. Come out and relax with us, we're serving up delicious munchies, the best burger in town, wine & champagne by the bottle, and our ever changing craft beer selection!
#NeverStopPartying #SeeYouAtTobins #SupportLocalArtists