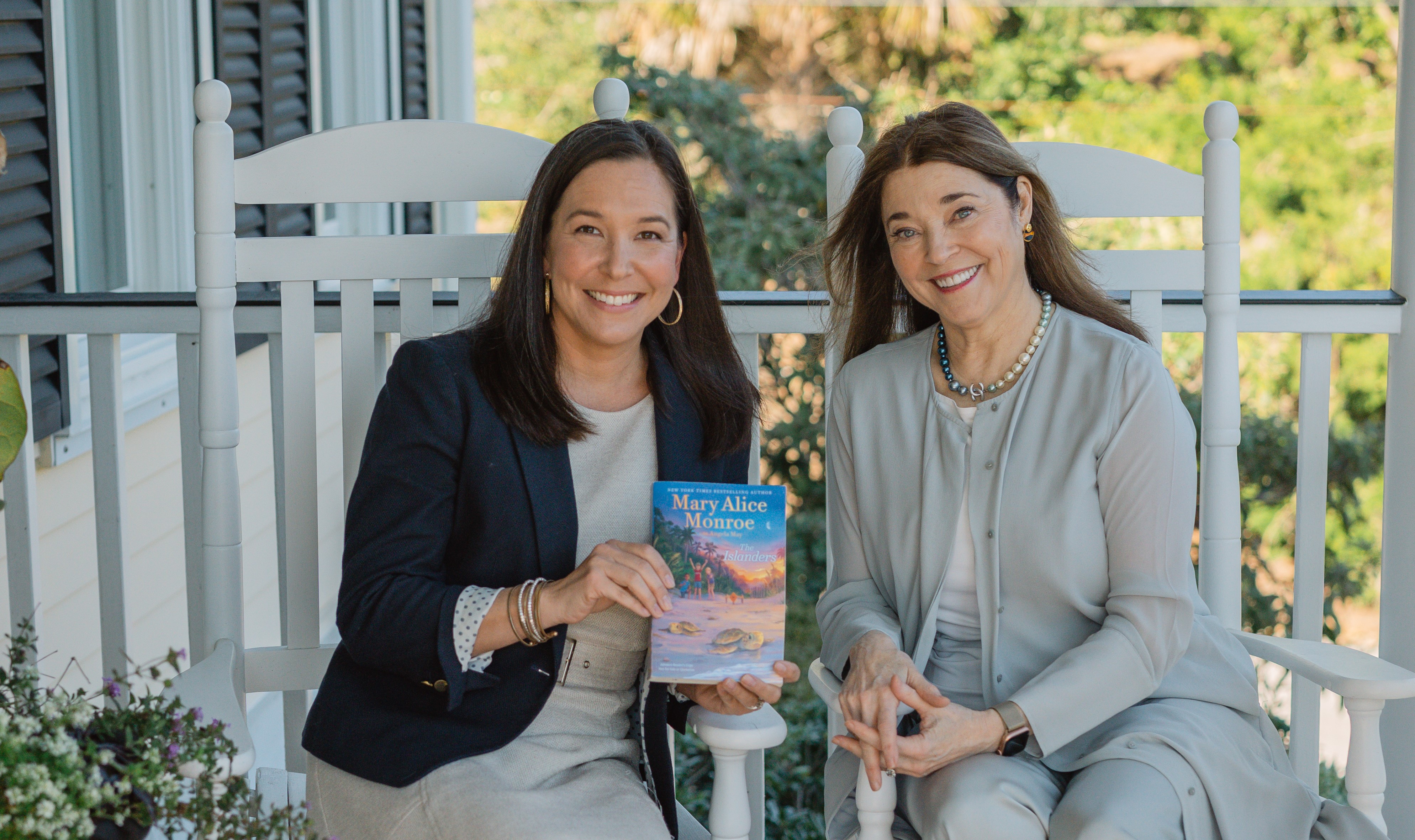 Charleston County Public Library and Blue Bicycle Books presents
Mary Alice Monroe -- Drive-Thru Book Signing for The Islanders
Sat, Jun 12, 2021 from 11am - 1pm
Join New York Times bestselling author Mary Alice Monroe and her longtime colleague Angela May for an in-person drive-thru book signing of their new book for young readers, The Islanders (Aladdin, 304 pp., hb., $18.00), Sat, June 12, 11 am to 1 pm.
Books: To purchase a book to be picked up at the event, please select the "Signed Copy of The Islanders" ticket option. Additional books will be available on site. Note: this is a special pre-release-day event, books will not otherwise be available in stores or online until June 15.
Time-slots: Free drive-thru time-slots are available in fifteen-minute increments. Please arrive as close to your time slot as possible. Each ticket admits one car. Details about this drive-thru book signing will be sent to you prior to the event.
All CDC guidelines will be followed, and you will be asked to stay in your car for the entirety of your visit. You will have a chance to meet Mary Alice and Angela and have them sign your book and take a quick photo together before you leave.
Photos: Mary Alice and Angela are happy to take socially distanced photos with fans. A library staff member will take photos of each family with the authors.
About the book: The Islanders is the story of friendships forged in the wild and what happens when kids unplug and experience nature's power to heal and unite. Eleven-year-old Jake is spending the summer with his internet-and-TV-averse grandmother on remote Dewees Island. The South Carolina barrier island is a nature sanctuary, which means no paved roads, cars, stores, or restaurants, but plenty of wildlife and wide open spaces. Alongside Jake and his new friends Macon and Lovie, readers will fall in love with the Lowcountry landscape as well as the furry, finned, and feathered animals with whom they share it.
About the authors:
Mary Alice Monroe is the New York Times best-selling author of more than twenty books, including the recent The Summer of Lost and Found, The Beach House, Beach House Memories, Swimming Lessons, Beach House for Rent, Beach House Reunion, and On Ocean Boulevard. She is a 2018 inductee into the South Carolina Academy of Authors' Hall of Fame, and her books have received numerous awards, including the 2008 South Carolina Center for the Book Award for Writing, the 2014 South Carolina Award for Literary Excellence, the 2015 Southwest Florida Author of Distinction Award, the RT Lifetime Achievement Award, the International Book Award for Green Fiction, and the 2017 Southern Book Prize for Fiction. The Beach House is also a Hallmark Hall of Fame movie. An active conservationist, she lives in the Lowcountry of South Carolina. The Islanders is her first novel for middle-grade readers.
Angela May is a former television news journalist who helps promote great books and share important community stories as a media specialist. She's been working with Mary Alice Monroe for more than a decade. This is their first book together! Angela lives with her family in Mount Pleasant, South Carolina.