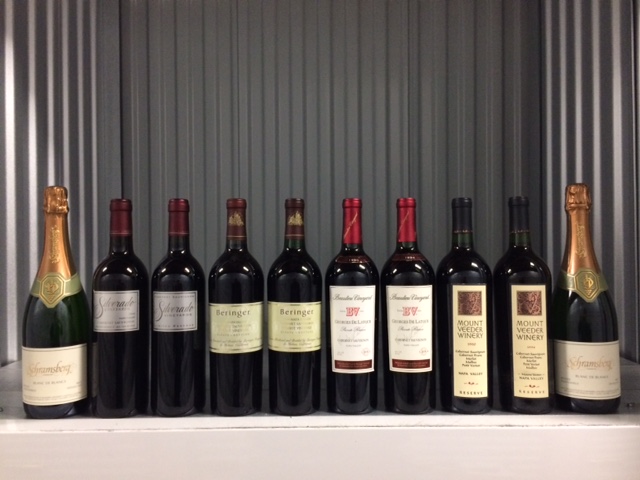 1990 & 1994 Fine/Old/Rare CALI CABS !Horizontal & Vertical Tasting Event!!
—Seating is extremely limited to 10 guests. (10 bottles will be poured)
—$192.15 includes ALL taxes/fees/charges/gratuity. (picture of the bottles is below)
—We will have the entire inside of the facility for our private event for the evening.
—This is a fantastic tasting opportunity that no true Cali Cab lover should miss!
—Please send this message to all of your fine wine loving friends to enjoy.
SILVERADO LIMITED RESERVE 1990/1994
BERINGER CHABOT VINEYARD 1990/1994
BV PRIVATE RESERVE Georges de Latour 1990/1994
MOUNT VEEDER RESERVE Bordeaux Blend 1990/1994
2015 SCHRAMSBERG Blanc de Blancs (2bt)
—Champagne reception @ 6:30pm with the event beginning @ 6:45pm. (4 flights)
—All wines sourced directly from the wineries years ago and professionally stored.
—Light appetizers/charcuterie served thru out the evening plus dessert.
—Hosted by an International Rare Wine Expert of 25+ years.
—These old school classic Cabernets are no longer made today in this very elegant style!