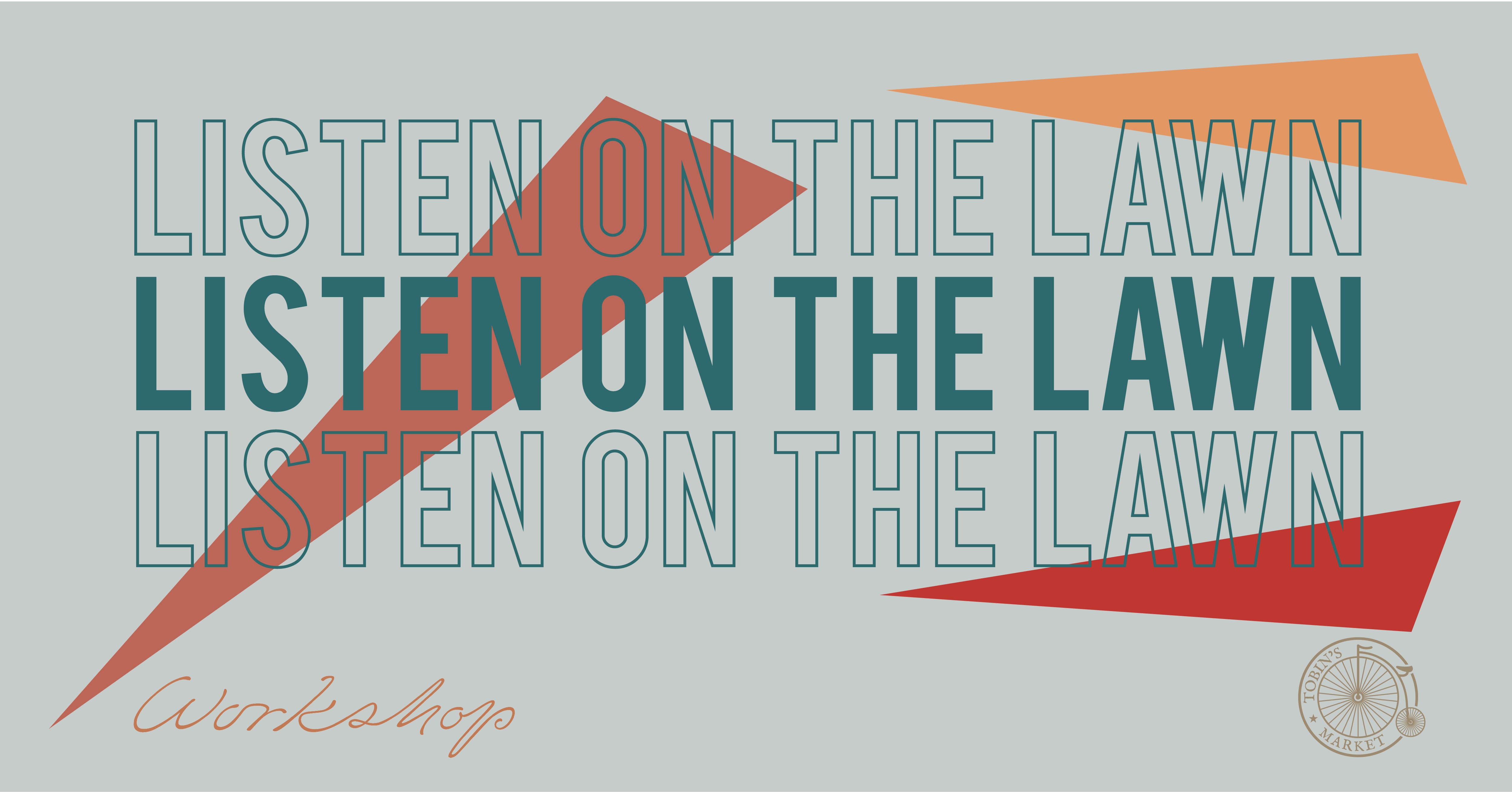 Workshop Presents
LISTEN ON THE LAWN feat. ILLA ZiLLA


A Socially Distant Outdoor Weekly Concert Series Produced by Tobin's Market
FRI | APR 16 | 6PM DOORS | 7PM SHOW | TICKETS ON SALE NOW!
Event for All Ages
No Pets
One ticket includes concert admission for up to 8 people and a 10x10 open-air square that is spaced 6 feet apart from other squares.
Available for purchase: Full bar + delicious food from 5 Workshop stalls.
No coolers or outside food and drinks.
Online ticket sales have ended, but tickets may still be available at the door. Thank you for supporting live music and our local artists.
Listen on The Lawn - an outdoor concert series to be held at Workshop, in collaboration with Tobin's Market. Come and support the local Charleston musicians; all ticket sales go directly to the band.
Every Friday in April, beginning on April 9th.
A NEW artist every week:
Week 2 features ILLA ZiLLA
Workshop is choosing to celebrate their last season by bringing a fresh lineup of talented musicians to their lawn for a socially distanced concert experience in collaboration with local restaurant/music venue, Tobin's Market.
How are we keeping it safe? You're buying a group ticket which includes a 10X10 open air square spaced 6ft apart from other groups. Your square can comfortably fit up to 8 guests.
$80 reserves the whole square.
Available for purchase: Full bar+ delicious food from 5 Workshop stalls.
**no coolers or outside food and drinks
Simply put, iLLA ZiLLA began forming not long after Mike Miller (guitar/vox) moved to Charleston and posted a Craigslist ad, which Shawn Beckner (bass/vox) then read and responded to. The two met over a few beers and discussed their shared love for bands like Frank Zappa, MMW, Robert Glasper, Orgone, Lettuce, Afrobeat, Thelonius Monk, and the Talking Heads.
Shawn knew that Andy Masker (sax/vocals/EWI) and Karl Anderson (drums/vox) would agree with just about everything that Mike had said...because they all played in a funk band called Magic Bronson years ago. After some initial hiccups, the four met at Andy's house and got going proper. After a bit, it became apparent that they were missing something, so they told Patrick Marzett (trumpet, vox) about the project and he joined up as well and was, in fact, that missing something. Thus, iLLA ZiLLA entered its final form.
Emerging as iLLA ZillA, the five are committed to booking more performance dates, writing and recording new original music, and developing a unique and positive performance experience for the audience. And don't ask about our name.