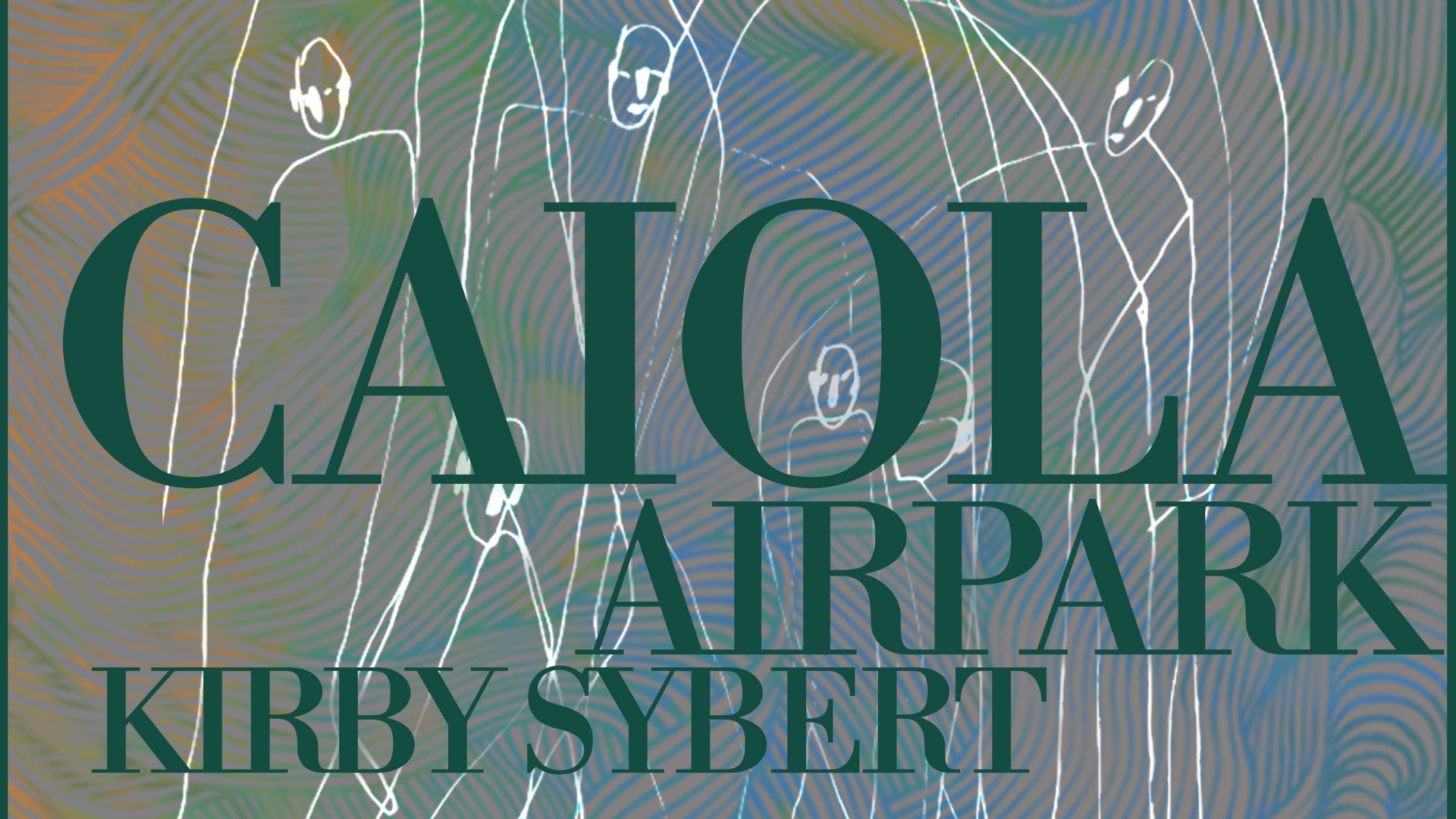 Caiola with Airpark & Kirby Sybert


Socially Distant ⎮ Limited Capacity
SUN | JUN 6 | 7PM SHOW | $20 EARLY BIRD | $25 ADVANCE
Early Bird - Table for 4 ($20 per person)
Advance GA - Table for 4 ($25 per person)
Advance GA - Lounge Seating for 4 ($25 per person)
Table for 2 ($25 per person)
Caiola
Jordan Caiola (CAI•OLA) is a songwriter/musician/producer based out of Philadelphia. He founded the indie rock band Mo Lowda & The Humble in 2010 and due to its intense touring schedule, the band became his main priority along with his side project NightSeason (founded 2016)- an indie/electro-pop producer duo. Though he always felt writing folk songs was his true "wheelhouse", it wasn't until the nationwide lockdown in early 2020 that he finally put aside the time to record a collection of those songs for his first solo album 'Only Real When Shared'. The album (due out October 2nd, 2020) was entirely recorded during quarantine with producer/engineer/drummer Shane Woods, with whom Caiola previously co-produced all the Mo Lowda records as well as Arson Daily's 2020 LP 'Late Reflections.' Caiola's debut album highlights every aspect of his vocal spectrum and strips down instrumental elements to direct focus towards the lyrical content much more than on previous efforts. Jangly acoustic guitars, lo-fi drums, and lush harmonies makeup the bulk of this record, with sit-ins from multiple additional musicians sprinkled throughout. Caiola is set to release a new single every 2 weeks starting July 24th up until the full album comes out October 2nd, 2020.
Airpark
Recognizing with universal understanding that time is a precious and ever-fleeting commodity, below are all the pertinent informational points about Airpark...

-Airpark is a Nashville-based duo – comprised of brothers Ben Ford and Michael Ford, Jr. – that formed in early 2017. People often think that they're twins, but they're not; however, the archetypal mystic sibling connection is very much there.

-Alaina Moore and Patrick Riley (Tennis) produced and recorded the band's 2019 EP in Denver, CO over nine days at their studio, Mutually Detrimental.

-Said EP is entitled 'Songs of Airpark' and features five tracks mostly about confronting and overcoming conflict, but there's definitely one tune about lust. The collection of songs was released via the brothers' own Eugenia Hall Records.

-A discerning ear would say the new music puts an emphasis on soulful vocals, drums that groove particularly hard and the occasional nod to '70s pop jams. The first single 'Devotion' is a shining example of the above.

-Following the release of 'Songs of Airpark' the brothers would tour extensively from coast to coast supporting St.Lucia and making multiple festival appearances, most notably a debut performance at Bonnaroo as well as Nashville's beloved Live on The Green.
‍
-In the Fall of 2019 Airpark paid homage to two of their biggest influences releasing studio covers of Leonard Cohen's 'Lover Lover Lover' & Pulp's Britpop classic 'Babies'.
Kirby
i only breathe positivity