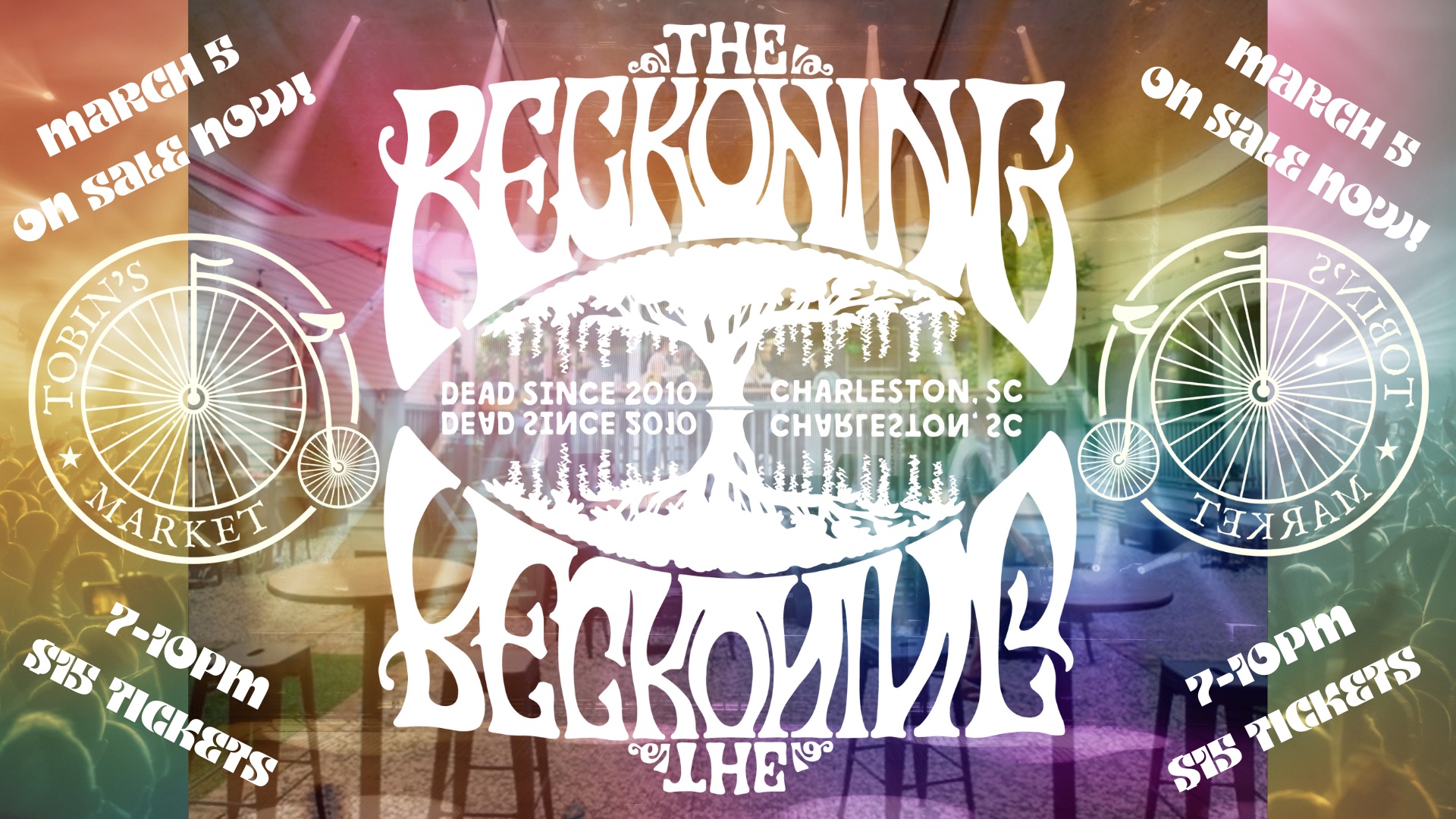 The Reckoning
FRI | MAR 5 | 7PM SHOW | $15 TICKETS | ON SALE NOW!
Based in beautiful Charleston South Carolina, The Reckoning offers a fresh new approach to the seemingly infinite library of songs and soundscapes that can only be defined as "Grateful Dead." Celebrating the band's entire catalog of material as it developed and danced through the decades, The Reckoning leaves no leaf unturned, and the music never stops!
Dont miss out on this rare opportunity to see The Reckoning take over Tobin's Market, downtown Charleston's favorite backyard party!
#SeeYouAtTobins