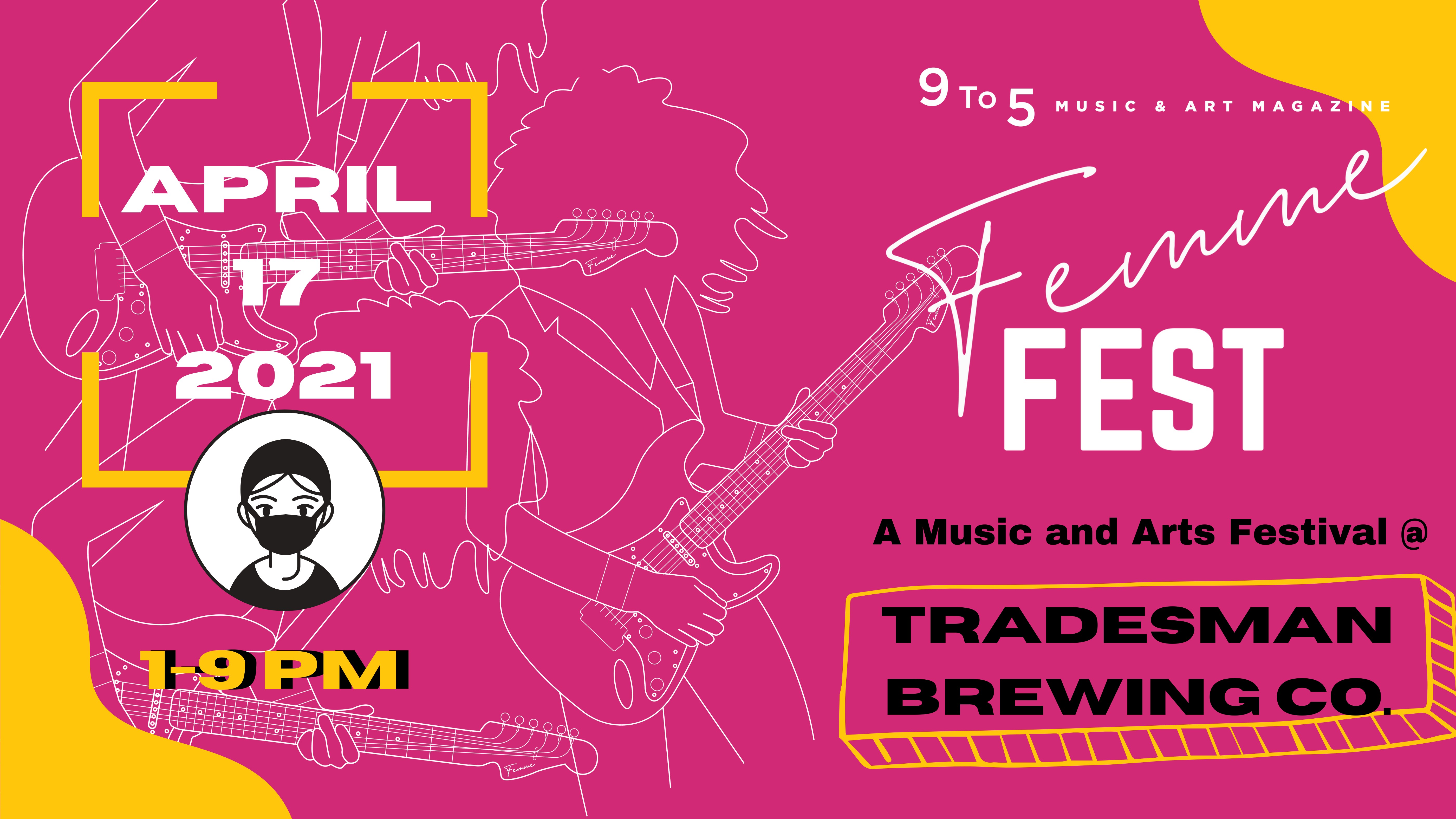 Femme Fest 2021
Sat, Apr 17 from 1pm - 9pm
On Saturday, April 17 2021 we are hosting Femme Fest (2.0!) at Tradesman Brewing Company!
Femme Fest is a music and arts festival to acknowledge women musicians, artists, and entrepreneurs who have been curtailed in the past and outnumbered by their male counterparts in markets like F&B and the entertainment industries. We want to take this opportunity to celebrate women in leadership positions, artists with courage, and individuals who are overall kicking ass.
This is an all-day lineup of 7 powerful women-fronted bands outside and properly socially distanced at Tradesman for a day of LIVE MUSIC, vendors, and food trucks.
ALL AGES + Dogs allowed
*Masks Required*
MUSIC LINEUP: 1-9 pm
Anna Crosby
Shelby McDaniel
Maya Gold
Brooke & Rattle (New Artist)
Aggie Flores & The Wildflowers
Jordan Igoe
Julie Slonecki (of Sexbruise?)
VENDORS:
Beth Ann (Paintings)
Peachy Keen Creations (Metal and stone jewlery and smudgesticks)
Lunamor Designs (Silversmith Jewlery)
Aviana Otiento (Spiritual Card Readings)
Arenasdesigns (Paintings & Jewlery)
Kelly MacDonald (Drawing and Paintings)
Aliza Holmes
Rosiethewanderer (Macramae)
Gianna Lucia / True Lucia (Fashion)
Swhitey Art (Paintings & Apparel)
Marvles by Marissa (Chess and paintings)
Alexandria Searles / Morowa &Co. (Paintings and jewelry)
Cassies Shop (Fashion)
Yahola (Herb School)
Lebeau Denim (Fashion)
Itinerant Literate Books (Local bookstore pop up)
FOOD:
Mabel Mae's (Bakery Țenț)
Roti Rolls (Asian Fusion)
First Name Basis (Pizza Pop Up)