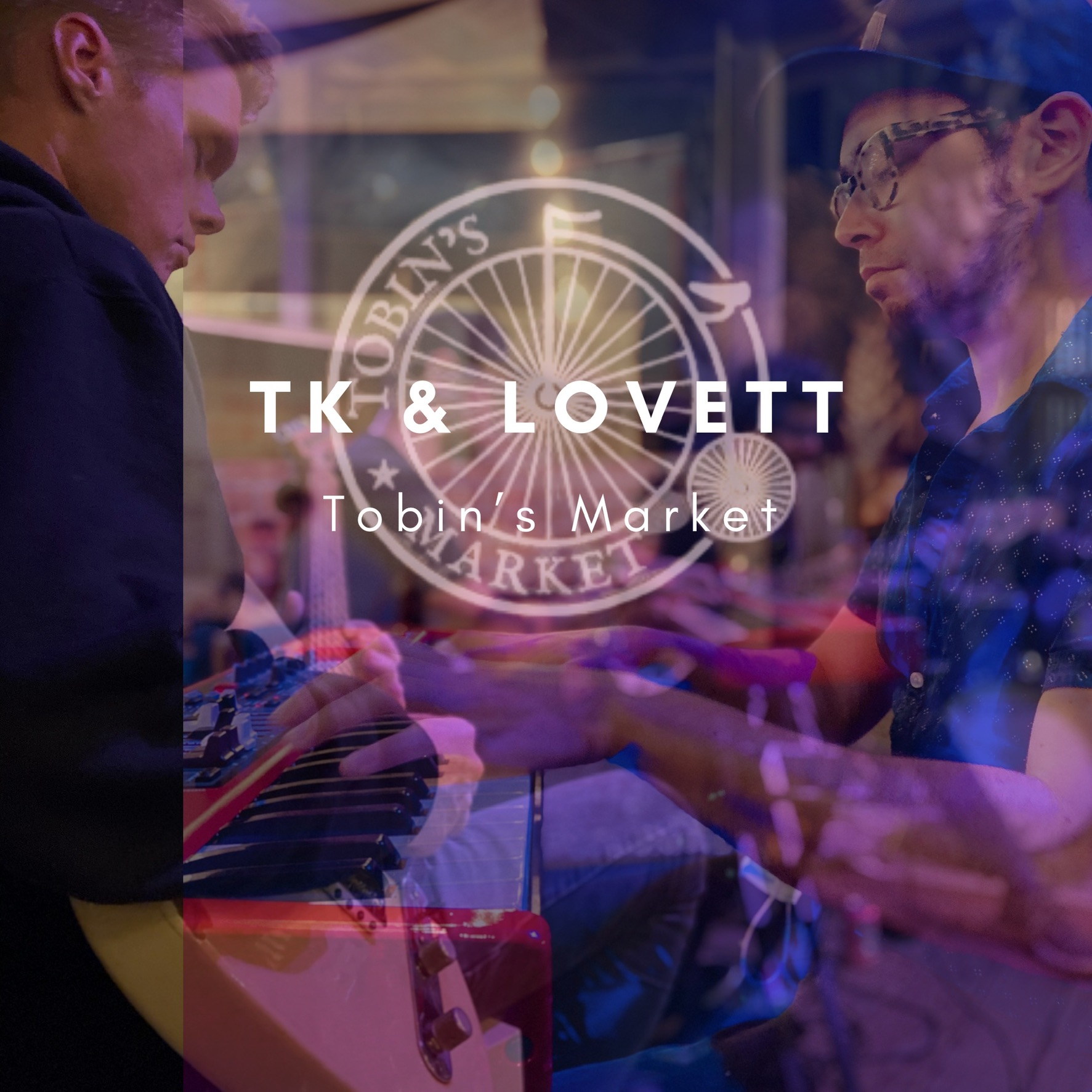 Wine Down Wednesday w/ TK & Jonathan Lovett
WED | JAN 27 | 5PM DOORS | 7PM SHOW | $5 ENTRY 25% OFF WIN
25% off Wine Bottles
Charcuterie Boards, Raw Bar Specials
Burgers & Tacos
Tonight's duo was put together by Charleston guitarist and composer Thomas Kenney, who performs regularly with synth rock act Doom Flamingo, as well as several other local bands as a hired gun. Putting together some of the best musicians in Charleston, the trio has a sound that is heavily influenced by funk soul, gospel and R&B.

This particular night, TK will be accompanied by the amazing, local favorite, Jonathan Lovett, on keyoboard. Jonathan is a musical extroardinaire filling any space with his exceptionally talented piano-playing; a perfect match for our diverse and delectable wine menu. Jonathan began playing piano at the age of 4 and has been classically trained for over fifteen years serving up tasteful jazz to pair with your select bottle of wine. Locally, Jonathan is regarded by his contemporaries as an extraordinary musical talent active in the Charleston music scene performing with the best in the City and region. Jonathan studied jazz under Bert Ligon at the University of South Carolina and has performed in venues across the country ranging from the Blue Room in New Orleans to the international Jazz Education Network Conference. Tobin's Market has piled high charcuterie boards with wine to pair and the most tasteful music to match coming from Jonathan Lovett's soul. Don't miss a Wine Down Wednesday with Jonathan Lovett at Tobin's Market.
Tobin's Market is extremely excited to have this incredible combo of musicians play in our cozy courtyard. Don't miss this downtown Wine Down Wednesday with a few of our favorite artists and the best priced wine by the bottle in the city.
#seeyouattobins $5 entry ⎮ Show 7pm