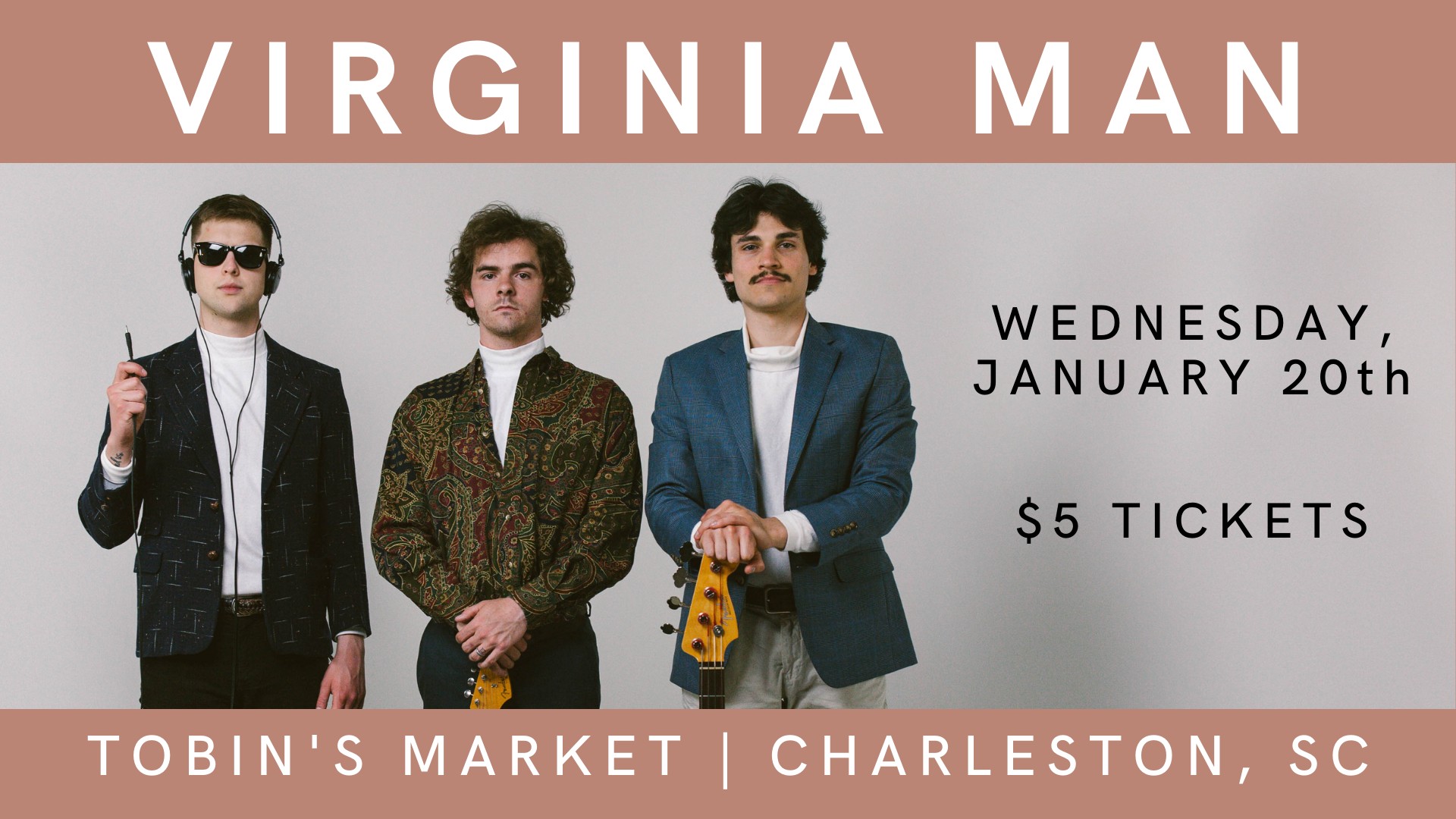 Virginia Man
WINE DOWN WEDNESDAY | 6PM DOORS | 7PM SHOW | $5 ON SALE NOW!
25% off Select Wine Bottles ⎮ Live Music til' 10pm
Are they your hometown rapper from the beach? Are they a singer/songwriter from the mountains? Are they the chef of your favorite restaurant in uptown, or your favorite tattoo artist downtown? Truth be told, Virginia Man is anyone. Virginia Man is everyone.
This Virginia Man is a 3 piece rock and roll band from Fredericksburg VA that sings lyrics from the bottom of your heart in songs from your fondest memory. Comprised of Kristian Lietzan (vocalist/guitarist), Jack Rutherford (drums), and Stephen Amoruso (Bass), their music will make you feel like coffee and cigarettes while reading your favorite author at 7:30 in the morning, reminiscing on the 3 course meal you shared with the love of your life the previous evening, they're the silly geese, you always want a party, and they're good people that make music for good people, and that feels good."
#SeeYouAtTobins