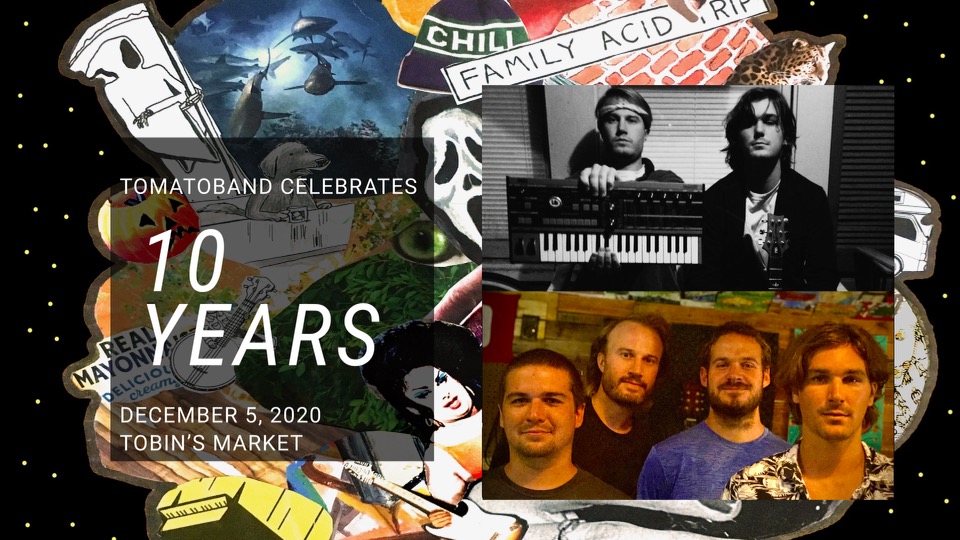 Tomatoband Celebrates 10 Years
Doors 6pm | Show 7pm | $10
Back in the Fall of 2010, on a cold evening in Richmond, a couple of errant collegians, with the help of lukewarm Budweiser and frosted sugar cookies, wrote "One Ear" and declared themselves "Tomatoband" for the first time.
Now, ten years later and displaced to the muggy lowcountry of South Carolina, Tomatoband has grown into a staunch four-piece psychedelic rock band with a sustained penchant for seeking out interesting venues for it's musical exploits.
Come celebrate ten years of responsible psychedelia, poignant songwriting, and gutty sonic ventures with Tomatoband at Tobin's Market on Saturday December 5!
#seeyouattobins