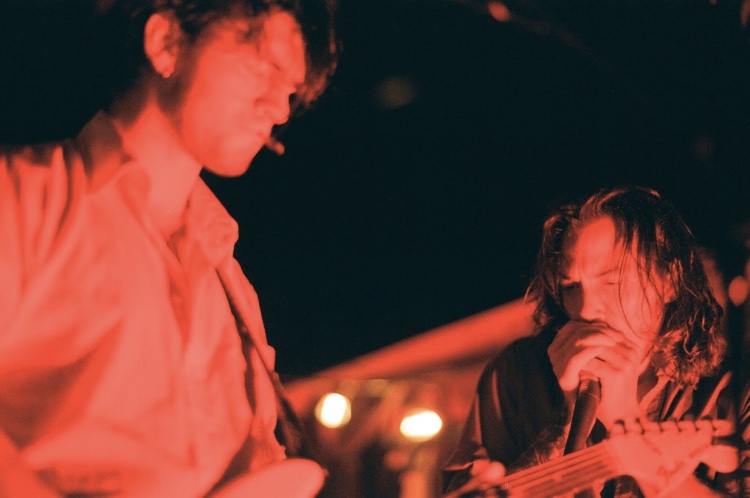 Fox Hunt w/ Aggie Flores
Tobin's market is extremely excited to welcome to our courtyard stage, local powerhouse super group, Fox Hunt with Aggie Flores. Fox Hunt is a rhythm & blues band from Charleston, SC. Johnny Holiday (harmonica/guitar) of 87 Nights, is joined by Little Bird members, Jim Rubush (vocals/guitar), Ben Mossman (bass), and Oleg Terentiev (drums) to create an old school blues experience.
Born and raised in Buenos Aires, Argentina, Aggie Flores is a singer-songwriter, guitar and ukelele player based in Charleston, SC. Playing guitar and singing in different choirs since 7 years old she grew up surrounded by passionate artists that inspired her to explore her own self expression. Influenced by argentinean folklore, her style tries to honor her ancestors while still being true to her own individuality as a curious world explorer. Always with a guitar and ukelele on her back, Aggie travelled from pole to pole pursuing another passion of hers, event production, giving her the opportunity to play along the way in Argentina, Uruguay, Paraguay, Mexico, Canada and the US, coast to coast.
Throughout the night, you will experience a massive group of talented musicians supporting each other on stage, collaborating to create an incredible musical experience - complex multi-level harmonies, a wide variety of different string & horn instruments, all backed by awesomely creative percussion accompaniment.
Doors 6pm | Show 7pm
Tickets on sale now!