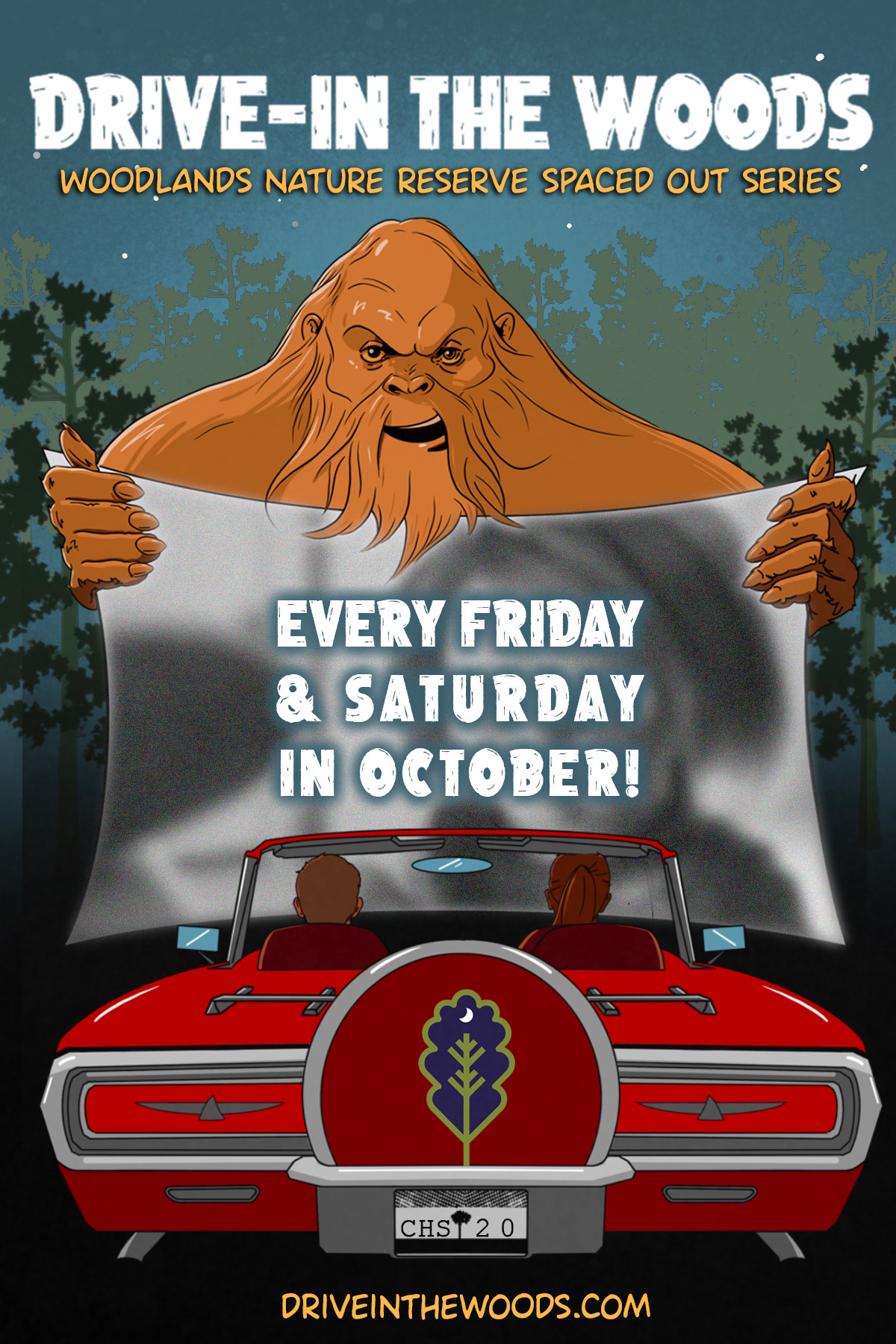 Drive-In the Woods Late Show - Nightmare on Elm St.
Sat, Oct 24, 2020 at 9:30pm
All ages, rain or shine, coolers, chairs and blankets allowed, Covid sensitive safety practiced
The Woodlands Nature Reserve Spaced Out Series presents
Drive-In the Woods
Drive-In the Woods is an unparalleled outdoor movie experience on the 6000 acre Woodlands Nature Reserve that combines the serenity of natural wonder with a spacious, safe, and appropriately-distanced evening under the stars. Just minutes from downtown Charleston, Drive-In the Woods will surround you by natural wonder, like a warm hug from mother nature herself. Arrive early and enjoy the cooling temps as you go on a hike, soak up some rays, and enjoy pre-movie live music. As dusk arrives, two features a night will come to life on a 60 x 30 screen in a grassy field flanked by trees. Each Friday & Saturday in October, Drive-In the Woods will feature food trucks and vendors. We encourage you to bring coolers, blankets, and chairs as you nestle in and enjoy our rotating list of feature films with HD audio, as well as FM transmission. Gates open 5 pm with live music 5 pm to 7 pm. Our early, family-friendly feature (PG/P3-13) will start at 7 pm. The late show begins at 9:30 pm, with movies sure to make you laugh, scream, or both. Tickets will be limited to 150 cars, with each vehicle strategically placed adjacent to a vacant car space for your own private viewing area. Masks are recommended and encouraged, Covid-sensitive and responsible protocols will be practiced.
Tickets are available are $40 per vehicle, which is good for up to 4 people, additional add-on passengers are $10 each. Your ticket includes access to the property for two hours prior to the first film of the night. For those of you who want to stay for both movies, double feature passes are $60 per vehicle. Multiple overnight and camping options are available for booking at www.woodlandsnaturereserve.com.