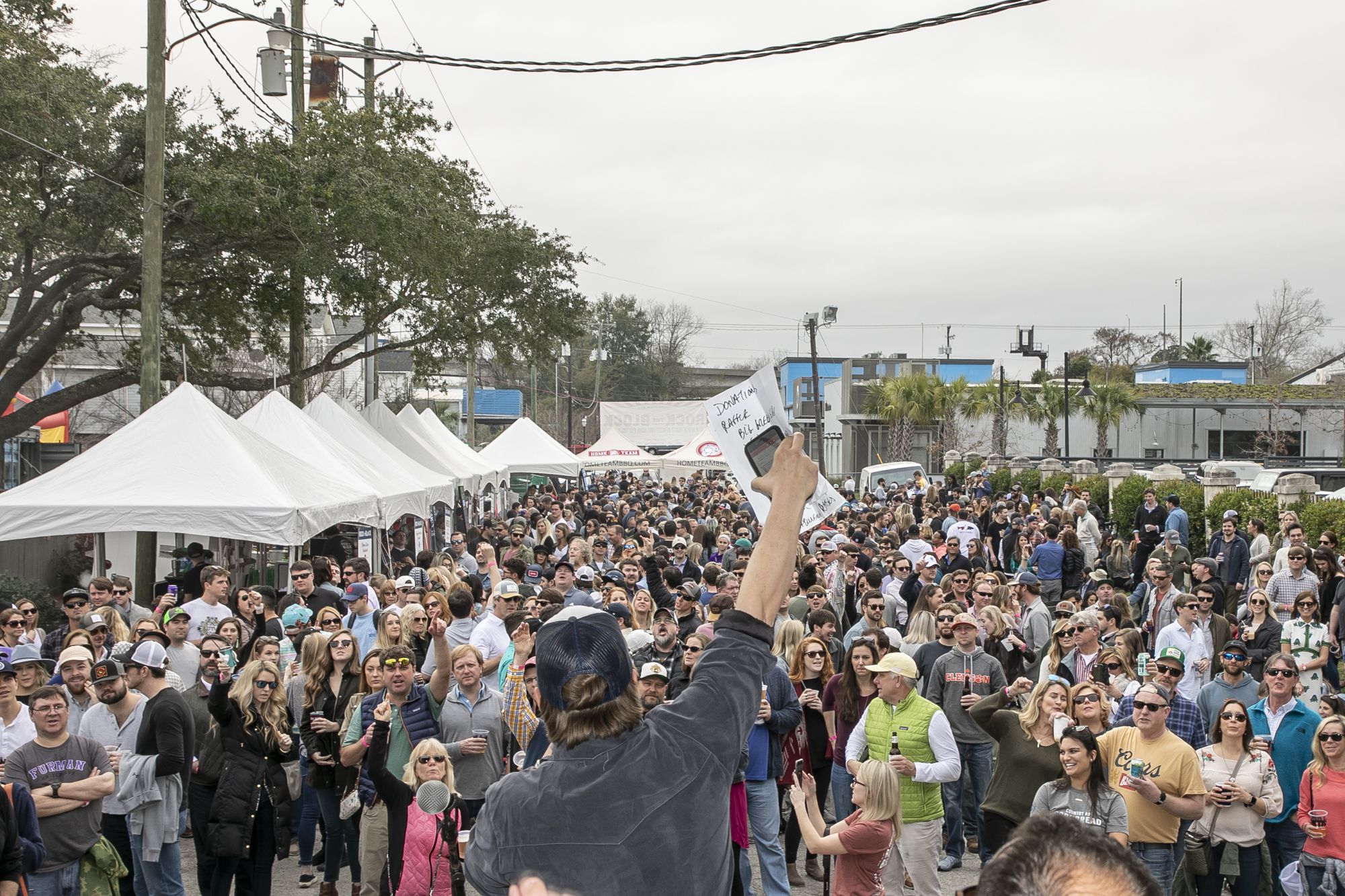 2020 Rock the Block VIP Lounge Benefitting Hogs for the Cause
Sat, Feb 22, 2020 from 11am - 6pm
Although the event is FREE for "general admission," with donations appreciated at the entrance, a raffle, live music from Paul Cauthen, Moontower, and Kenny George Band, and drinks and food from renowned chefs, Home Team BBQ will also kick it up a notch with the opportunity to donate while partying by purchasing tickets to their unique VIP Lounge.
Adult tickets will include all-you-can-enjoy offerings from award-winning chefs Jason Stanhope (FIG), and David Bancroft (Acre, Bow and Arrow), Goat.Sheep.Cow., with desserts from Shannon Yelmini (Kiawah Island Golf Resorts) and drinks from Jayce McConnell (Edmund's Oast). Yes, an open bar...but please party responsibly!
Children's tickets will include all-you-can-eat food from the participating chefs or kiddos can choose items from our regular kids' menu, sure to please even the pickiest eaters!
Proceeds from these tickets will be donated to Hogs for the Cause, an organization that offers financial and other support to families battling pediatric brain cancer. For more information, please visit hogsforthecause.org.
Ticket holders should report to the VIP Check-In table at the main entrance upon arrival to sign in by name and receive their wristband and free koozie.
For more general information about the event, please follow us on social or contact info@hometeambbq.com.