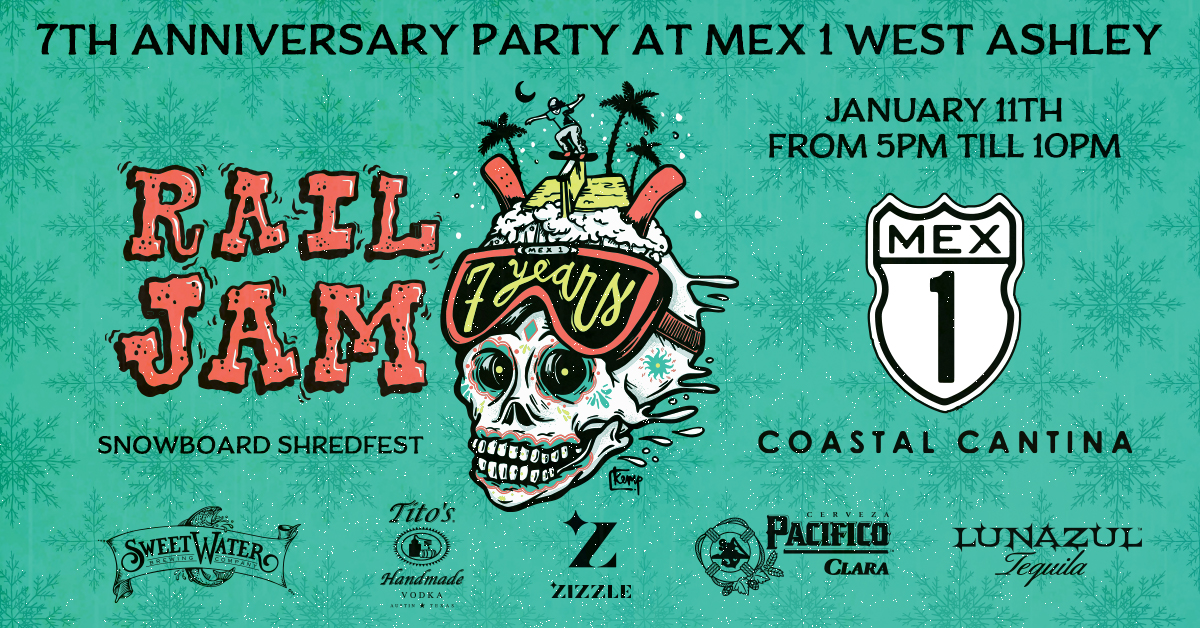 Mex 1 Snowboard Rail Jam Anniversary Party
Let it snow, Let it snow, Let it snow! Get ready to watch snowboarders fly through the air at Mex 1 Coastal Cantina's annual Snowboard Rail Jam on Saturday, January 11, 2020. Back for the 4th year, Mex 1 is packing in 20,000lbs of snow at its West Ashley location. This epic event will feature flips and tricks from regional and national amateur snowboarders showcasing their skills as they catch air on a 20 foot rail jump.

With the event commemorating Mex 1's 7th anniversary, there will be plenty of fun for all including live music from Strawberry Squad, an outdoor bar and drink specials. The bash will take place from 5 pm to 11 pm at the Mex 1 flagship location (817 St. Andrews Blvd Charleston, SC 29407). Entry is $15 in advance and $20 at the door. Kids 12 and under are free. More information is available on the Mex 1's Facebook event page. Buy your tickets today as we are expecting to be at capacity.
See videos below from previous years event!