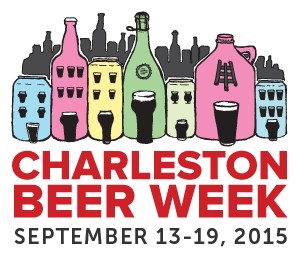 Craft Beer Kickball Tournament


CBW kickoff event - presented by Charleston City Paper
Sun, Sep 13, 2015 at 5:30pm
It has returned!
We're thrilled to announce that Craft Beer Kickball is back, and this year we'll be at The Joe! 16 brewery teams will be battling it out on the field. There will be thrills. There will be (beer) spills. (Kick) balls will be kicked. (Good-natured) trash will be talked. At the end of it all, one brewery will go home with the championship belt and priceless bragging rights until Charleston Beer Week 2016. The details:
Players:
Must purchase a ticket below (or here) by picking their brewery team to play on.
Included in the price is a free t-shirt, free parking, and freedom to kick some balls!
16-team single-elimination bracket. First matches will start at 6pm, with the last round ~9pm.
Please no organized teams (enjoy meeting new folks!) and no aggro!
Spectators:
$5 at the gate, free parking!
Craft beer from 16 breweries on tap!
Food available for purchase from Riverdogs food concessions.
DJ Natty Heavy providing the jams!