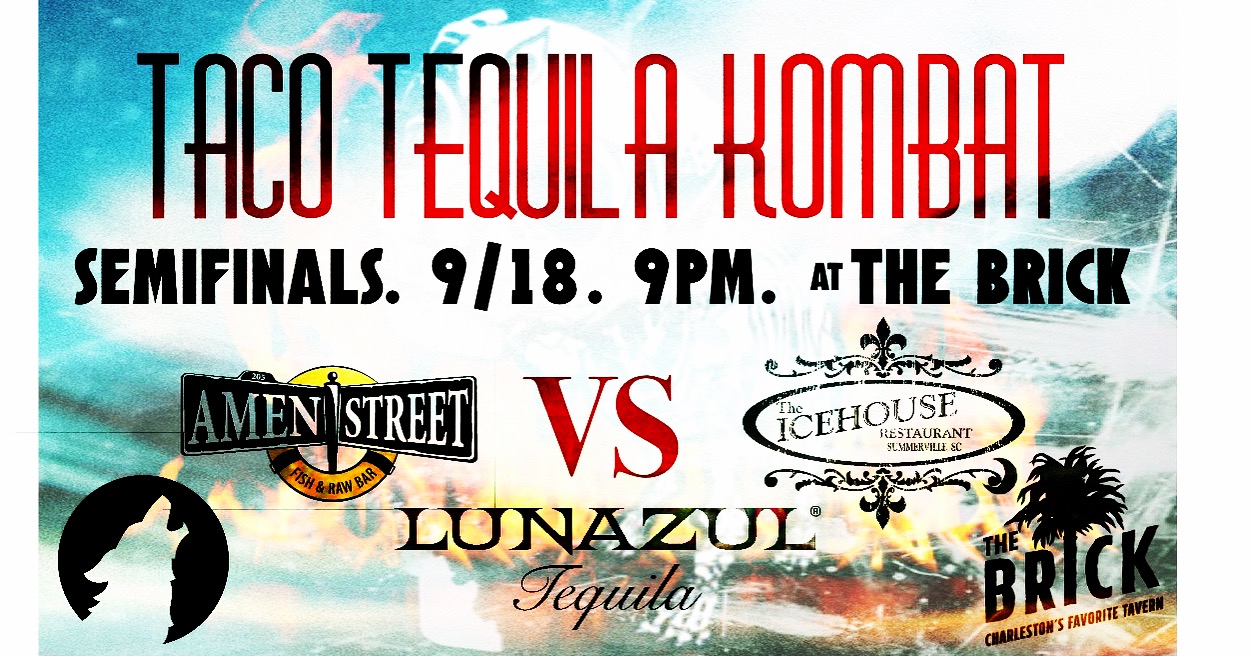 Taco Tequila Kombat ⎮Semi Finals⎮
The Icehouse & Amen Street restaurants face off in Taco Tequila Kombat hosted by Taco Kick Society & Lunazul Tequila at The Brick on 24 Ann Street Downtown Charleston. We will be raising money for Wine to Water Charity!
What's Taco Tequila Kombat?
Taste ~ try tacos & Lunazul tequila cocktails from two restaurants in Charleston
Judge ~ decide for yourself who had the better taco & cocktail pairing.
Party ~ DJ Arenaissance provides the soundtrack, Palmetto Photobooth & The Lunazul Girls in the house!