Lights of Magnolia
Welcome to the Ticket Page for Lights of Magnolia!
Here is some information you need to understand before ordering your tickets: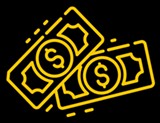 How to Purchase Tickets.
Select the day of your visit from the calendar below. On-Site Parking tickets include admission and parking at the plantation.
Note: there are no longer any shuttles for the event and parking on-site is free and does not require a separate parking pass.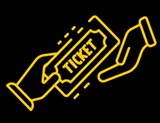 Exchanges
Exchanges must be requested at least 48 hours before your scheduled event ticket. To change your ticket date, please contact Bold Type Tickets at support@boldtypetickets.com and provide 1) your confirmation code 2) the date you'd like to attend. Bold Type Tickets will confirm within 24 hours via email when the exchange has been made. You can sell or transfer your ticket to another individual.
Lights of Magnolia takes place Wednesday through Sunday from 5:30pm until 9:30pm and includes nine acres of fully accessible walk-through displays featuring twenty-three unique designs.

November 2022
No Events This Month
December 2022
No Events This Month
January 2023
No Events This Month
February 2023
No Events This Month
March 2023
No Events This Month