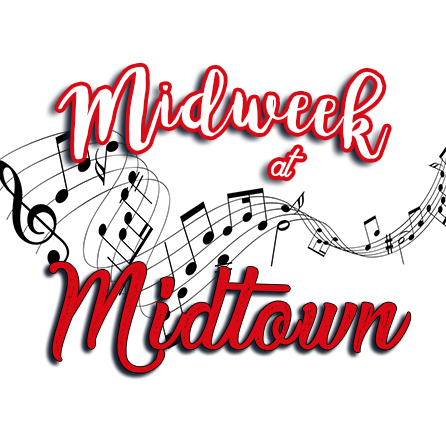 A Celebration of Beethoven


A special concert celebrating the 250th Anniversary of Beethoven's birth.
Wed, May 13 at 7:30pm
FREE Parking
Wheelchair Accessible Seating
All Seats General Admission
Drinks and Small Plates Available for Purchase
Box Office: 843-906-9981
Beethoven chamber music and more with music director Chee-Hang See and some of the best classical musicians in Charleston, celebrating the 250th anniversary of Beethoven's Birth Year! #Beethoven250
About Midweek at Midtown:
Midtown Productions is partnering with internationally renowned pianist & music director Chee-Hang See on our Midweek at Midtown music series! By pairing our award-winning production team with world-class musicians, we're bringing an exquisite, professional, and truly unique concert series back to Charleston for a 2nd Season. Revitalize your Wednesdays with wonderful music at Midtown!
Midweek at Midtown's Second Season includes:
Strings by Candlelight — Wednesday, September 11 at 7:30 p.m.
From Baroque to Jazz — Wednesday, November 6 at 7:30 p.m.
A Night at the Opera — Wednesday, February 12 at 7:30 p.m.
Angelic Harp, Ethereal Flute — Wednesday, April 1 at 7:30 p.m.
A Celebration of Beethoven — Wednesday, May 13 at 7:30 p.m.