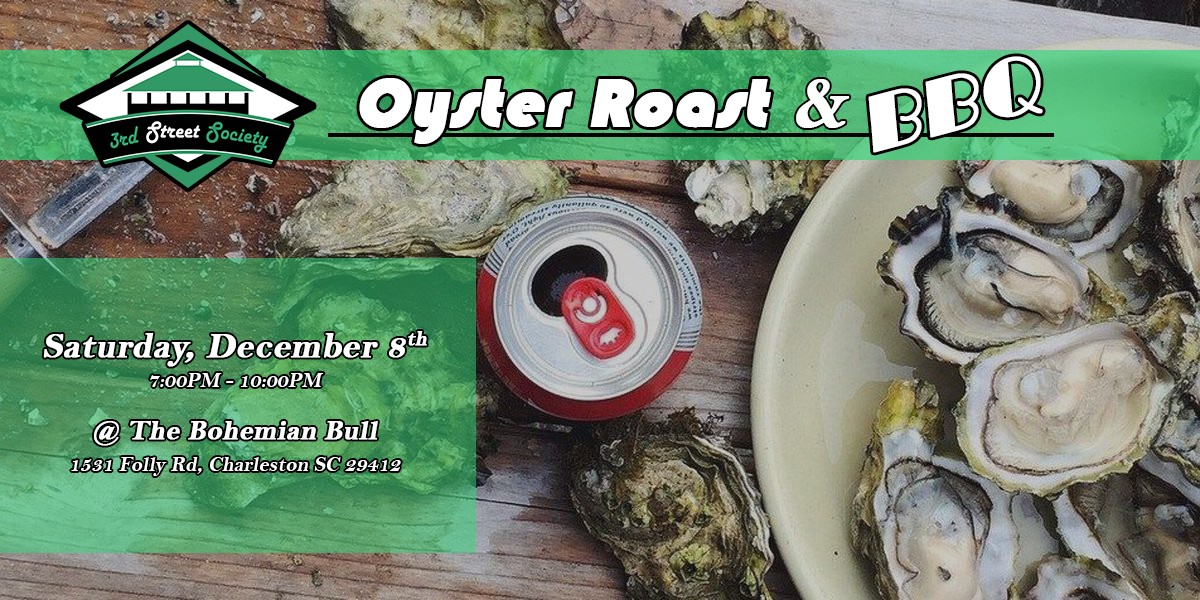 1st Annual 3rd Street Society Oyster Roast and BBQ For Cystic Fibrosis
The 3rd Street Society invites you to come out to the Bohemian Bull for our first annual all you can eat Oyster and BBQ charity fundraiser!
This year's event features:
Great live music by Tom Buechi
Roasted Oysters, Pulled Pork, Smoked Chicken and much more!
Amazing raffle items just in time for the holidays
Silent auction items that are sure to please
Your ticket will directly support our mission of serving people living with cystic fibrosis and their families. Find out more HERE!
***Infection Control Policy: The 3rd Street Society ensures the greatest reduction in risk of getting and spreading germs at all organizational sponsored events. We ask all participants, volunteers, and other involved parties follow best practices by regularly sanitizing their hands with provided alcohol-based hand gel and covering coughs and sneezes with a tissue or into the crook of the elbow. It is our policy that we ask volunteers to only support events if they are healthy and without cold or infection. Medical evidence shows that germs can be spread between people living with CF both through direct and indirect contact as well as airborne liquid from a cough or sneeze. These germs can negatively impact the health of people with CF. If any other people with CF are attending our outdoor activity, we require no physical contact, and a minimum safe distance of 6ft between patients.